Click Image for LATEST ISSUE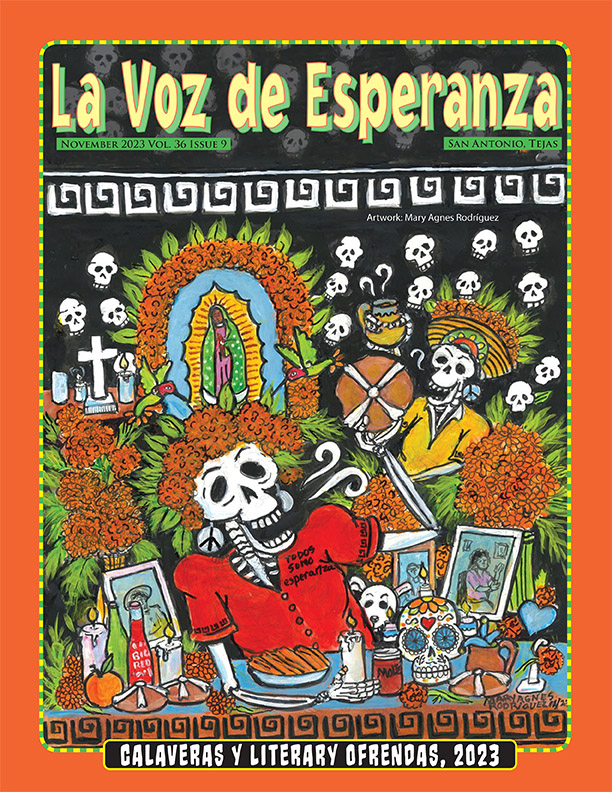 La Voz de Esperanza is a monthly newsjournal featuring stories, news, poetry and artwork submitted voluntarily by members of our community. La Voz is a resource for peace, justice, and human rights through written word. It provides a forum for criticism, information, education, humor and other creative works. La Voz provokes bold actions in response to local and global problems, with the knowledge that the many risks we take for the earth, our bodies, and the dignity of all people will result in profound change for the seven generations to come.
Before La Voz issues are sent out, Buena Gente gather at monthly La Voz mailouts to help fold the newsjournal. Any time you can spare to help us fold is appreciated and needed. Sign up as a Buena Gente volunteer or give us a call at 210.228.0201 to find sign up.
Submit Article
Search Issues
Volunteer
2023
2022
2021
2020
2019
2018
2017
2016
2015
2014
2013
2012
2011