Mercado de Paz | Peace Market
Part of Arte y Corazón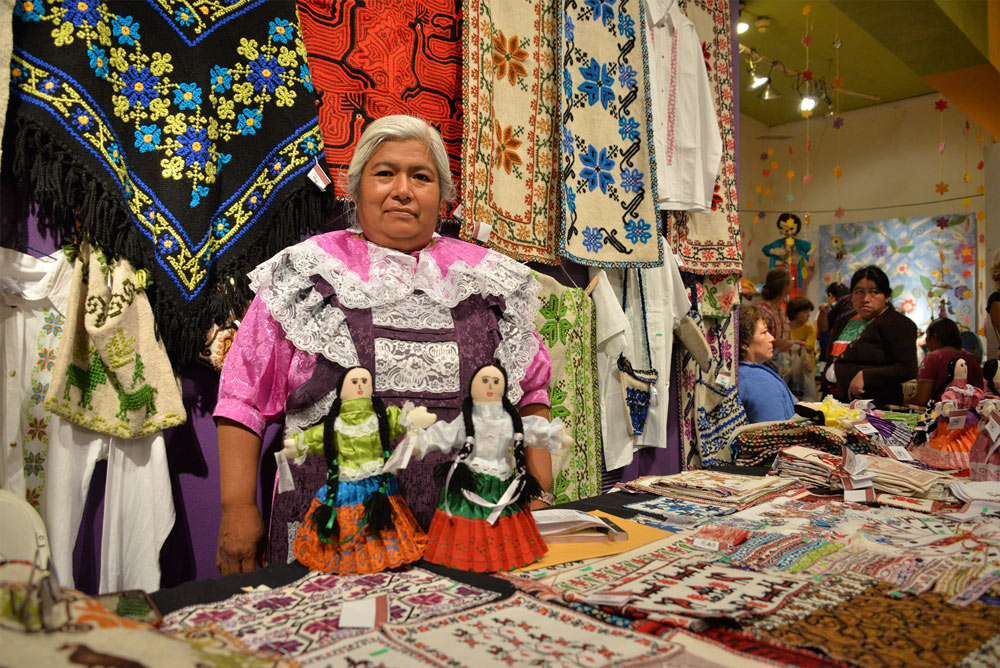 Esperanza's annual International Peace Market/Mercado Internacional de Paz brings people together in the tradition of open-air markets found in indigenous communities around the world. The Peace Market fills up two floors of the Esperanza Center and spills out into the patio and onto Evergreen St. with a festive community spirit. El Mercado de Paz gives shoppers direct access to global and local artesanos who sell unique handcrafted goods with themes of peace, social justice, cultural diversity and ecological concerns and it provides an alternative to the hectic holiday shopping offered by malls, big-box stores and impersonal vendors. The success of Peace Market lies in the selection of vendors who see that the trend towards corporate shopping and mass production is leading to a decline of humanity. Our shoppers interact directly with artists and know that their hard-earned money goes to deserving individuals and the communities they represent. Live performances as well as a variety of food and drinks for sale makes the day even more enjoyable for gente of all ages. Come meet up with your friends, make new contacts, buy unique gifts and celebrate our 30th Peace Market. With increased popularity — we expect 12,000+ shoppers and 100+ vendors in 2019.
Other notable guests at the Peace Market include international artisans well known throughout the world. Artisans have included Teresa López Jiménez from Jichitan, Vasquez Family members from Teotitlan, Cristina Antonio Herrera, Irene Aguilar, Cecilia Bautista, Magdalena Pedro Martinez, Enedina Vasquez Cruz, Verónica Lorenzo Quiroz from, Taller Leñateros from Chiapas, and numerous artisans from the Red Binacional Niu Matat Napawika a network of artisan groups from across Mexico.
Peace Market 2021 will run from 10 am to 5 pm on Friday & Saturday, November 26th – 27th,  at the Esperanza, 922 San Pedro Ave.
Upcoming Mercado de Paz | Peace Market Events
No upcoming events at this time.
Recent Mercado de Paz | Peace Market Events
November 27, 2022

Every year after Esperanza annual Peace Market, our international vendors stay an extra day for our Mini-Mercado. If you don't make it to the Peace Market on November 25-26, you'll […]

November 25, 2022

33rd International Peace Market • Mercado de Paz San Antonio's oldest annual open-air international artisan market is BACK in full swing this 2022! Esperanza's annual Mercado de Paz has […]