Westside Preservation Alliance | Monthly Meeting
Wednesday, January 23 @ 6:00 pm

-

8:00 pm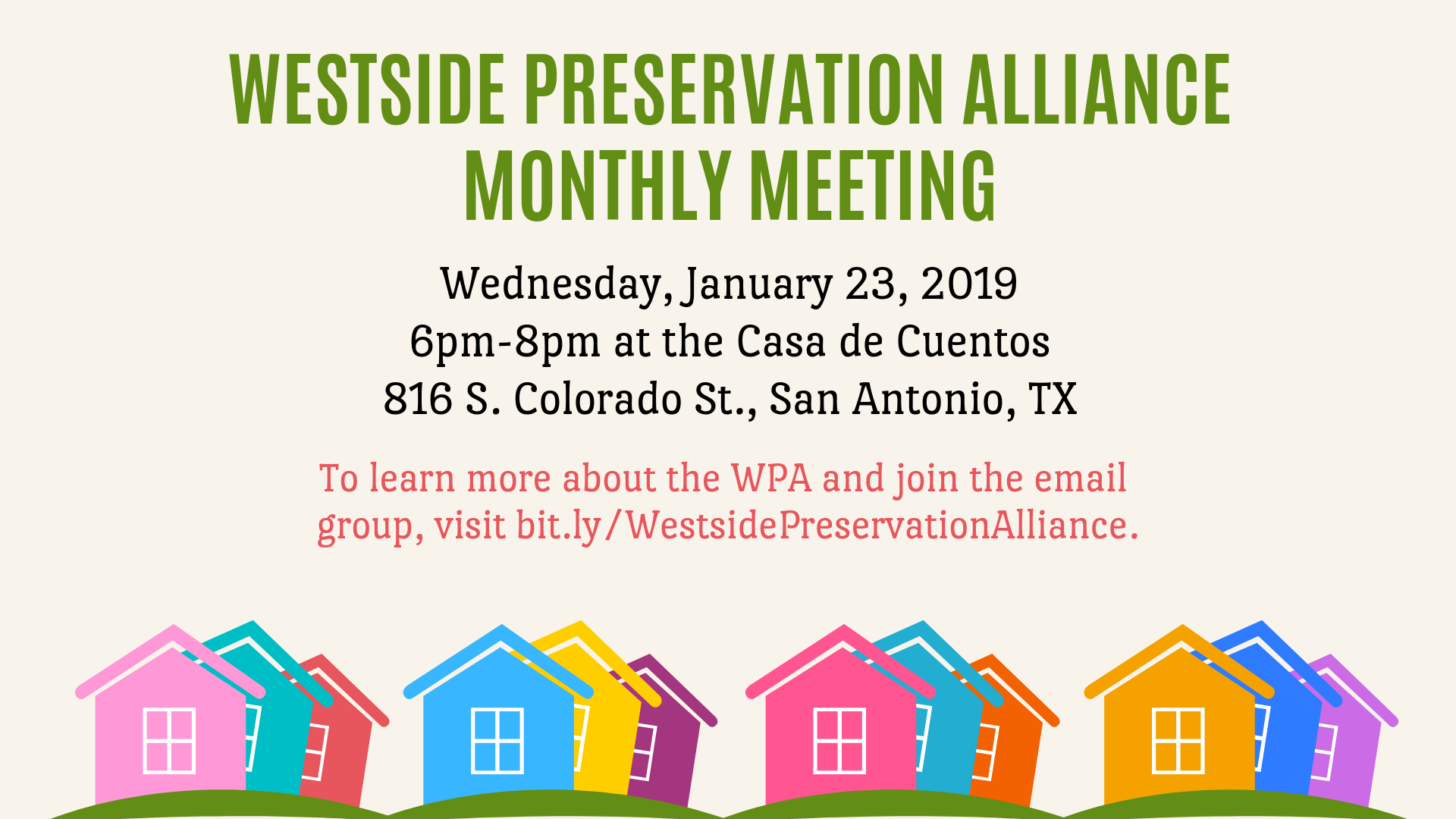 This month's Westside Preservation Alliance meeting is Wednesday, January 23rd at 6pm at Casa de Cuentos at 816 S. Colorado St.!
🌟 About Westside Preservation Alliance 🌟
El Westside de San Antonio is both a defined geographic place and a state of mind that has been symbolically represented by artists in songs, paintings, poems, stories and film. Both its physical reality and its symbolic representation fuse nostalgically in the memory and remembrances of all who have lived there in the past and in the present.
The Westside Preservation Alliance is a consortium of community activists, scholars and residents who realize that San Antonio's future is built upon San Antonio's past and history should not be erased based on decisions made without the input or concern for those whose lives are effected by change.
We invite you to become a member of the Westside Preservation Alliance and help us recover, tell, and preserve the vital history of San Antonio that Westside spaces, places, and structures reveal, and that have not been included in traditional histories of our city.
To learn more about the WPA and join the email group, visit bit.ly/WestsidePreservationAlliance.