Nuestro Corazón | Azul Barrientos' Album Release Concert
Sunday, September 16 @ 3:30 pm

-

6:30 pm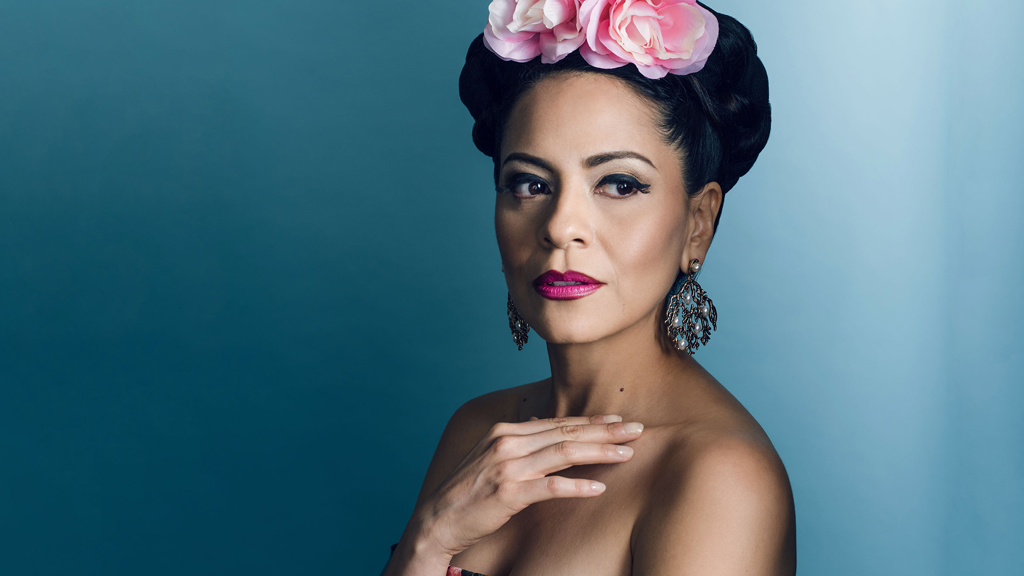 Join Azul Barrientos and the Esperanza Peace and Justice Center on Sunday, September 16 for Azul's album release concert of Nuestro Corazón!
Nuestro Corazón is a culmination of Azul's work, with musical appearances by beloved San Antonio musicians who have been a part of Azul's life and musical career through the years. Azul will be premiering original music, as well as renditions of classics such as La Ultima Copa, Canción de Las Simples Cosas, and Corazón, Corazón.
Accompanying concert musicians: Nina Rodriguez, Eric Casillas, George Prado, Aaron Prado, David Gonzalez Blancas, Michael Martin, Andrew Bergmann, Al Gomez, Juan Cabrera, Keli Rosa Cabunoc, Cuauhtli Reyna.
Ballet Folklórico de Austin will open for Azul's concert with celebratory Guelaguetza dances hailing from Oaxaca, Mexico. Nuestro Corazón CDs, vinyl records, and other merchandise will be available for purchase after the concert.
Tickets available for purchase at The Carver Community Cultural Center's box office. They are open Monday-Friday, 8am-4pm. The box office accepts cash, credit cards, and debit cards only. The Carver is located at 226 N. Hackberry, San Antonio TX, 78202. Tickets are also available for purchase online.
Tickets are also available for purchase at the Esperanza Peace & Justice Center, Monday-Friday, 10am-7pm. 
Tickets on sale for $15 until September 14 | Regular price Sept. 15-16: $20
ABOUT AZUL: Azul Barrientos, a popular San Antonio musician and performer, was born in Mexico City, Mexico. Professionally trained, and inspired by her parents and singers of old, she has been the artist-in-residence at the Esperanza Center since 2007. Throughout her life she has used her music as a way to make political statements and give voice to various social justice issues. From singing about women in the Mexican Revolution, to sharing the story of the 43 student teachers from Ayotzinapa who went missing in 2014 in Mexico, Azul's style and message vary with every Noche Azul concert.