Noche Azul: Los Caminos del Corrido
Saturday, September 18

-

Sunday, September 19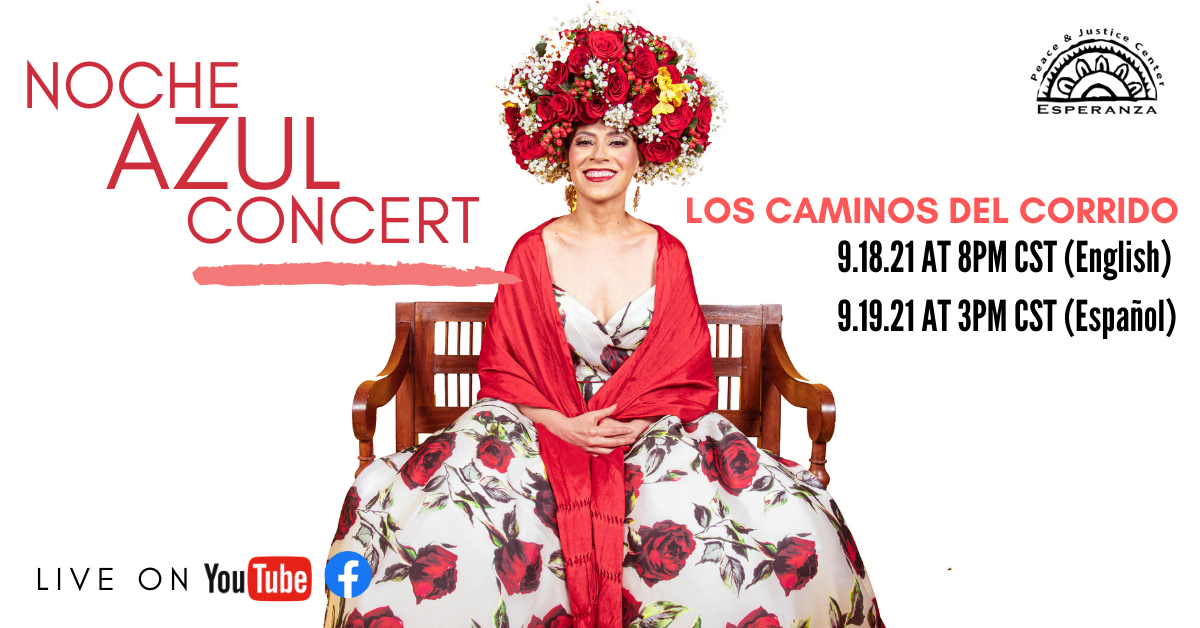 Join us for our monthly live-streamed concert with Azul Barrientos, Noche Azul: LOS CAMINOS DEL CORRIDO!🎵 🎶
The Corrido as we know it obtained its definitive shape during the Mexican Revolution; this traditional musical narrative continued to evolve to embrace different people, places, times, and stories. In celebration of Latinx Heritage Month and Fiestas Patrias, Azul will be offering a concert that incorporates history, images, and songs of this influential music genre of Mexican Culture.
Available on Facebook and YouTube, this event will take place on Saturday, September 18th @ 8pm CT (In English) & Sunday, September 19th @ 3pm CT (En Español).
View the concert via Facebook
www.facebook.com/esperanzacenter
www.facebook.com/azulbarrientosmusic
View the concert via YouTube @
www.youtube.com/esperanzacenter
www.youtube.com/azulmusicachannel
This programming is made possible by our generous donors and Buena Gente.
Donate via credit card @ www.esperanzacenter.org/donate or www.venmo.com/esperanzacenter. Gracias!