Jardines y Viviendas del Westside – Week 3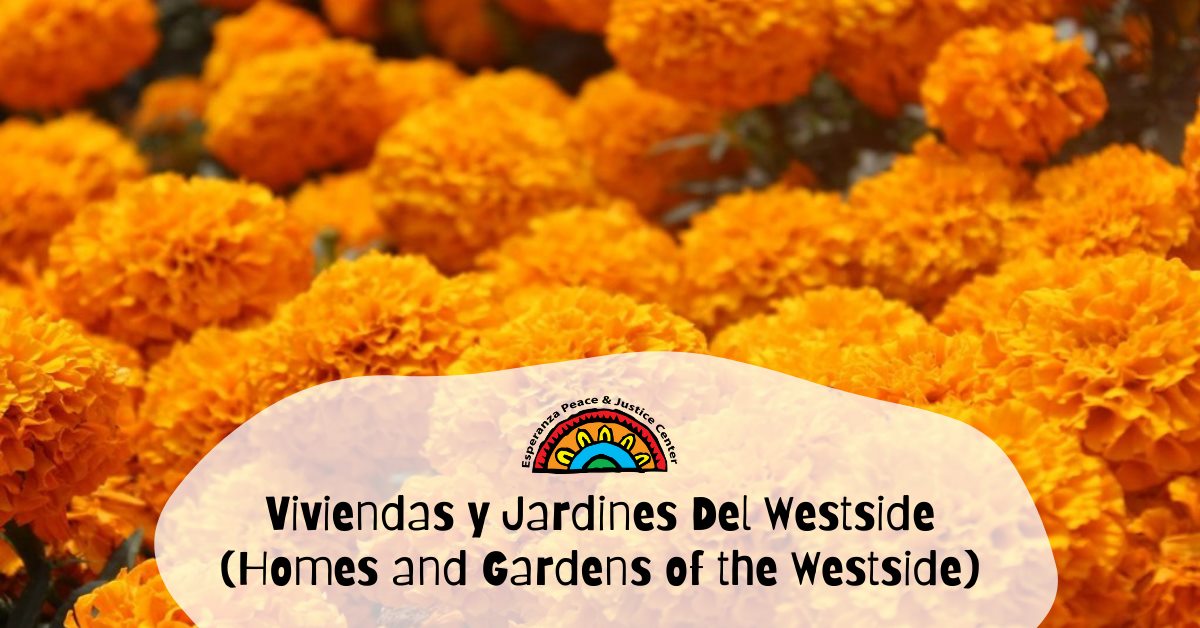 As part of celebrations of Día de los Muertos on November 1st, join this two-month long community garden project as a response in a time of a Pandemic and Gentrification. Jardines y Viviendas del Westside will be centered in San Antonio's Historic Westside, with cempasúchil (marigold) gardens planted at El Rinconcito de Esperanza and other sites in the nationally-recognized Alazán-Apache courts. This project is a culturally driven response con Corazón y Alma (with heart and soul) — a Limpia (cleansing) of Our Barrio. Our Neighborhood. Our Ambiente. Our Spaces. Our Historias, Our Stories. Mi Barrio No Se Vende! Come be a part!
What:
Cempasúchil (Marigold) Garden Planting.
Bring your gardening gloves and shoes and a sun hat, if you have them! Add'l tools appreciated: wheel barrows, round tip shovels, garden spades and picks. Face masks are required for participation! 
Where:
El Rinconcito de Esperanza at 816 South Colorado St. (@ Guadalupe St) San Antonio TX 78207
For more info, call Michael at 210-392-4551.
This programming is made possible by our generous donors and Buena Gente.