Support the Esperanza on National Give OUT Day 2021!
Event Navigation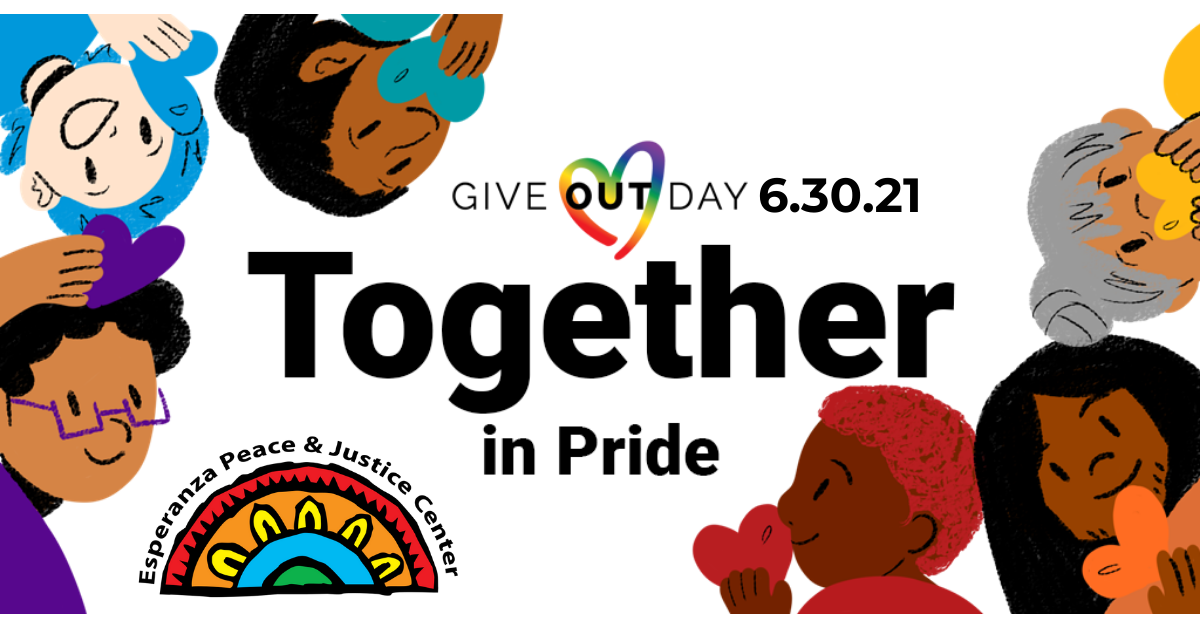 SAVE THE DATE! June 30th is Give OUT Day, the ONLY National day of giving for the LGBTQIA+ community! 🏳️‍🌈
In honor of Give OUT Day, the Esperanza Community will be fundraising to raise $5000 and acquire 10 new Monthly Donors by June 30th!
LGBT organizing and cultural-arts programming has been at the root of Esperanza's work since the beginning. Our work is shaped by the belief that justice requires acknowledging and addressing the interconnection of oppressions across gender, sexual orientation, racial, class, age, health, physical, linguistic and cultural boundaries. Our organizing brings diverse communities together in alliances that recognize and honor our intersecting identities and oppressions. With your donation and support, we are able to continue this work. Thank you.
Please consider making a one-time donation or becoming a Monthly Donor to help us continue our work with and for the LGBTQ+ community! Any donations made to the Esperanza are tax- deductible! 🌈
There are several ways you can make a donation and sign up to be a Monthly Donor of the Esperanza!
Visit www.esperanzacenter.org/donate to learn about the different ways to support the Esperanza!
You can also make a one-time contribution at www.venmo.com/esperanzacenter or www.giveoutday.org/donate/esperanzacenter.
Facebook is also an option! Facebook does NOT deduct any fees from donations made to nonprofit fundraisers!
Lastly, you can mail in your donations to our office at 922 San Pedro Ave., SA, TX, 78212.
For questions, call 210.228.0201 or email fundraising@esperanzacenter.org.