Juanito's Lab Film Screening
Wednesday, July 7 @ 7:00 pm

-

9:00 pm
Event Navigation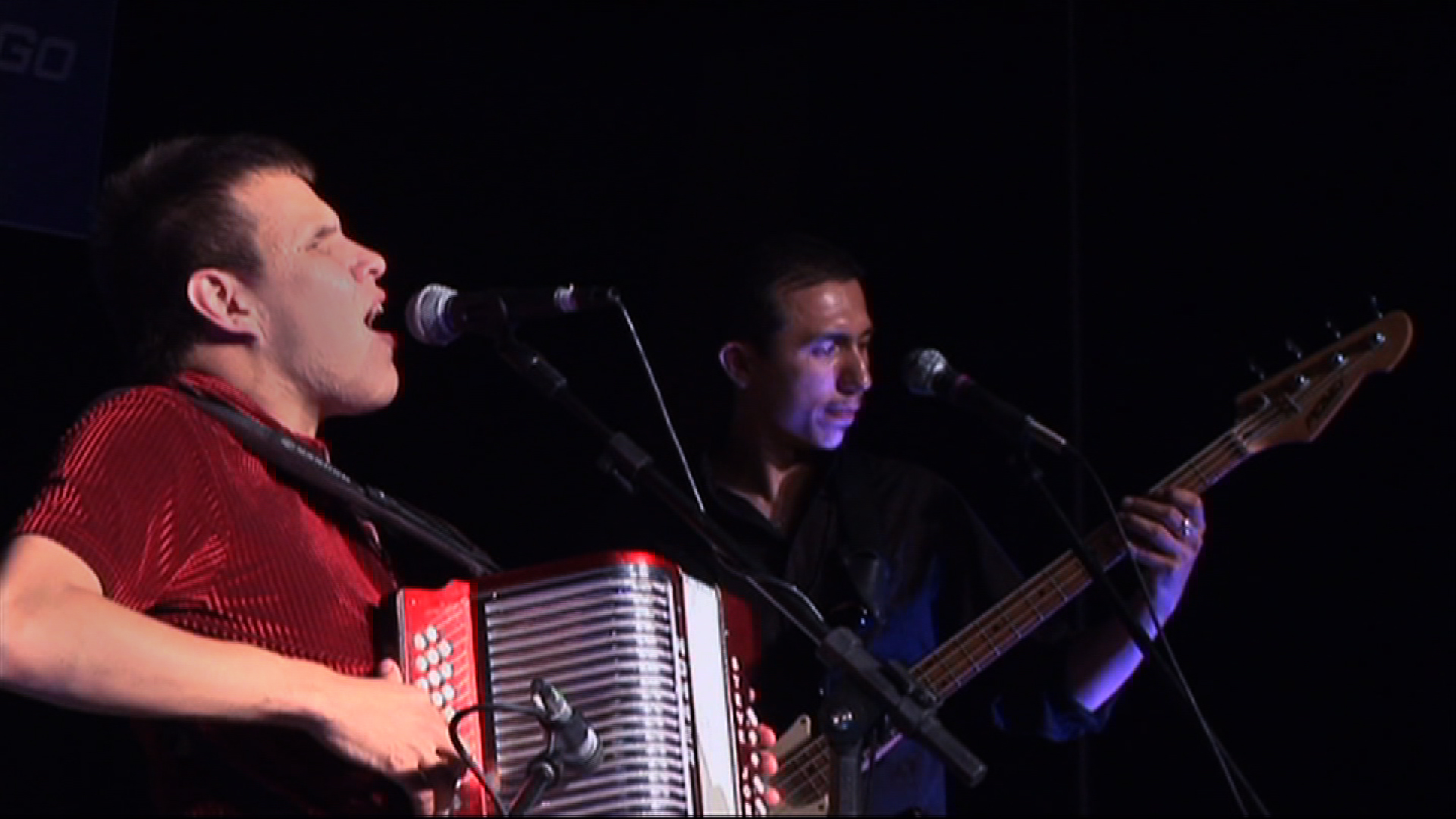 SAVE THE DATE! Wednesday! July 7th! 7PM CT! Get your tickets to see the film "Juanito's Lab," directed by Guillermina Zabala and Enrique Lopetegui!
Fifteen years in the making, Juanito's Lab is a feature documentary that explores the life of musician Juanito Castillo, 32, a native of San Antonio's Westside and blind from birth, proficient in 14 instruments and widely considered to be the heir to Esteban Jordan, "the Jimi Hendrix of the accordion." Born prematurely, Juanito's retinas were burned in the incubator but, in spite of this, his parents sensed Juanito's artistic gift from a very early age, nurturing his multi-instrumental ability until Juanito got old enough to make his own creative decisions. Now a young man, Juanito is trapped between what he wants to be (original) and what society expects of him (to remain traditional to Conjunto music).
With the 2010 death of Juanito's mentor and dear friend, accordion legend Esteban Jordan, some expected Juanito (who played drums for Jordan for two years) to carry on Jordan's legacy. But Juanito also wants to record a CD of his own music.
While recording an album with Max Baca (Los Texmaniacs), Juanito kept growing and developing his own style at "the lab," Juanito's studio at a guesthouse behind his parents' home, and the place from which he plans his "escape." In typical Juanito style, he is satisfied but not thrilled with the resulting collaboration with Baca, and is determined to record another one, this one on his own. Before that happens, he goes to Los Angeles to meet and jam with Argentine producer and composer Gustavo Santaolalla (multi-Grammy, Golden Globe and two-time Academy Award winner) and other LA-based musicians. Upon returning to San Antonio, he embraces fatherhood and promises to deliver the album of his dreams: "Do you want Juanito's Lab? I'll give you Juanito's Lab."
Sponsored by the National Endowment for the Arts, City of San Antonio Department of Arts & Culture, San Antonio Film Commission, the Andrew W. Mellon Foundation and the Ford Foundation.
Ticket options include:
Festival Pass – $40 (Admission to All Films)
Juanito's Lab Tickets – $10
This film screening is part of CineFestival and will take place at the Guadalupe Theatre!
723 S Brazos St, San Antonio, TX 78207
For tickets and more information, call 210.271.3151 or visit www.guadalupeculturalarts.org/cine-festival.