RAZA COSMICA: A Constellation of Classic & Contemporary Latinx Science Fiction Film Screening
Saturday, October 23 @ 7:00 pm

-

9:00 pm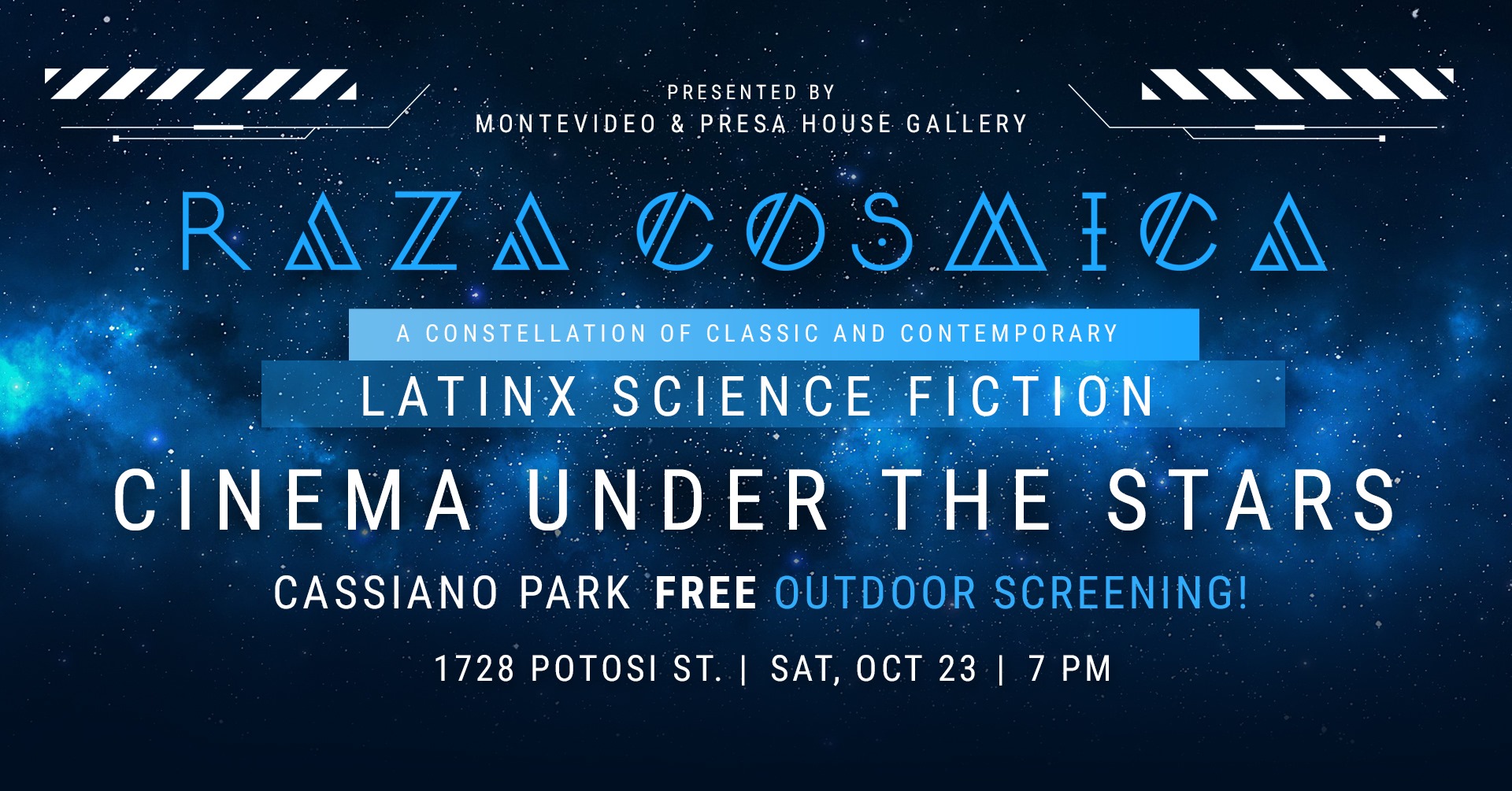 MonteVideo and Presa House Gallery are excited to announce the official film lineup for Raza Cósmica: A constellation of classic and contemporary Latinx science fiction. Join us for an inaugural MonteVideo screening that will take place on October 23, 2021 spotlighting 10 standout films and 12 celebrated filmmakers, including San Antonio natives Miguel Alvarez and Grace Goen.
Sleep Dealer
Directed by Alex Rivera, 90 mins
Memo Cruz is a young man in near-future Mexico. When his family is victim of a misguided drone attack, he finds himself with no option but to head north, towards the U.S./Mexico border. Memo's search for a better future leads him to love, loss, and a confrontation with a
mysterious figure from his past.
Preceded by:
The Satellite Space Center of Colombia (Centro especial satelital de Colombia)
Directed by La Decanatura (Calderón & Piñeros), 10 min
A school orchestra is taken by surprise when they stumble upon a telecommunication antenna that was abandoned in the Colombian tropics—a symbol of failed progress. Now, it has become an archaeological relic of the future.
Blankets, lawn chairs, snacks, picnics, and pets are welcome. Free parking on site.
About MonteVideo
MonteVideo was created to support Latinx-themed independent film screenings for underserved San Antonio communities via non-traditional venues. MonteVideo is supported by the National Association of Latino Arts and Cultures, Southwest Airlines, the City of San Antonio Department of Arts & Culture through a grant from the NALAC Fund for the Arts Grant Program, and the Luminaria Artist Foundation.