Noche Azul Concert: Juanga + Chavela Tribute
Saturday, June 25 @ 8:00 pm
|
$7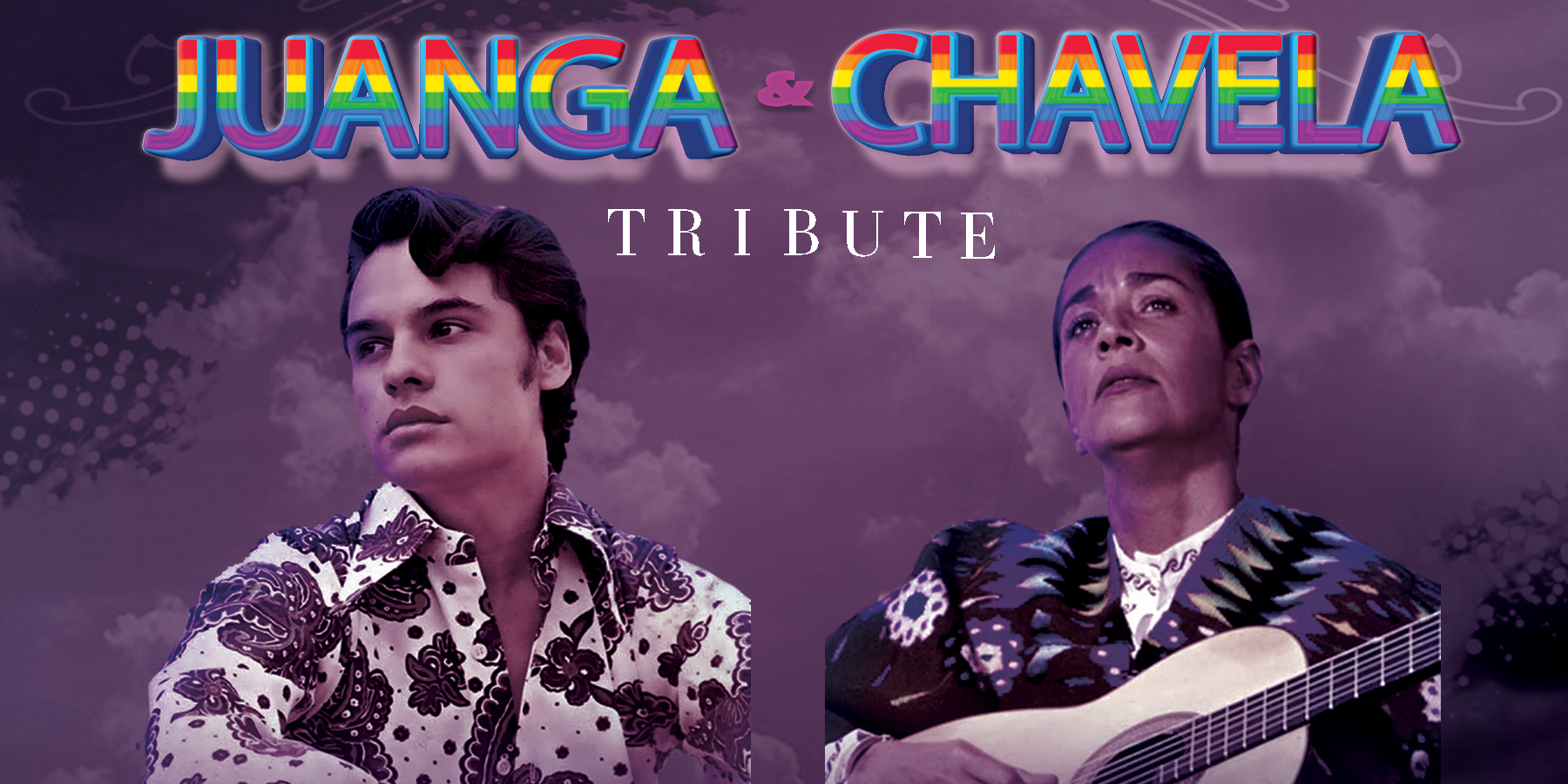 For LGBTQ+ Pride Month, Azul is paying tribute to Mexican and Ranchera music legends Chavela Vargas and Juan Gabriel.  Azul will be accompanied by musicians Juan Cabrera, Emilio Alvarez and Nina Rodríguez.
Juan Gabriel, "El Divo de México," redefined Mexican modern popular music, from pop to traditional rancheras. He never discussed his private life or sexuality in a public manner. Still, in 2003 a TV host put him on the spot in a live interview, saying, "They say that you are gay." Juan Gabriel laughed, and the interviewer pressed, "Is Juan Gabriel gay?" to which he famously answered, "No need to question what you can see with your own eyes."
Similarly, but decades before Juan Gabriel, Chavela revolutionized ranchera music with her unique blend of raw fragility and ferocity in her vocal style. She attired in men's pants and ponchos, smoked cigars, and drank to infamous overabundance. She became close friends with artists Diego Rivera and Frida Kahlo, and Kahlo was one of the many women with whom Vargas was rumored to have had affairs.
Despite Mexico's profoundly conservative and sexist grounds, Chavela and Juanga (an affectionate nickname given to him by his audience) prevailed and became cultural pinnacles and LGBTQ+ icons. They left this planet adored by millions, and their music and stories will continue to impact the lives of future generations. ¡Qué viva La Shamana! ¡Qué viva El Divo de México!
Seating is limited so get your tickets fast! Purchasing a ticket doesn't guarantee a specific seat. Seating will still be on a first come first serve basis.
Tickets are $7 más o menos.
In order to continue to be safe, we will require audience members to wear a mask. Hand sanitizers and disinfectant wipes will be available in high touch areas.  Thank you for helping us take care of our community and staff.