Mujeres con Fuerza: Cuentos de mi Vida @ Esperanza
Saturday, June 11 @ 7:00 pm
Event Navigation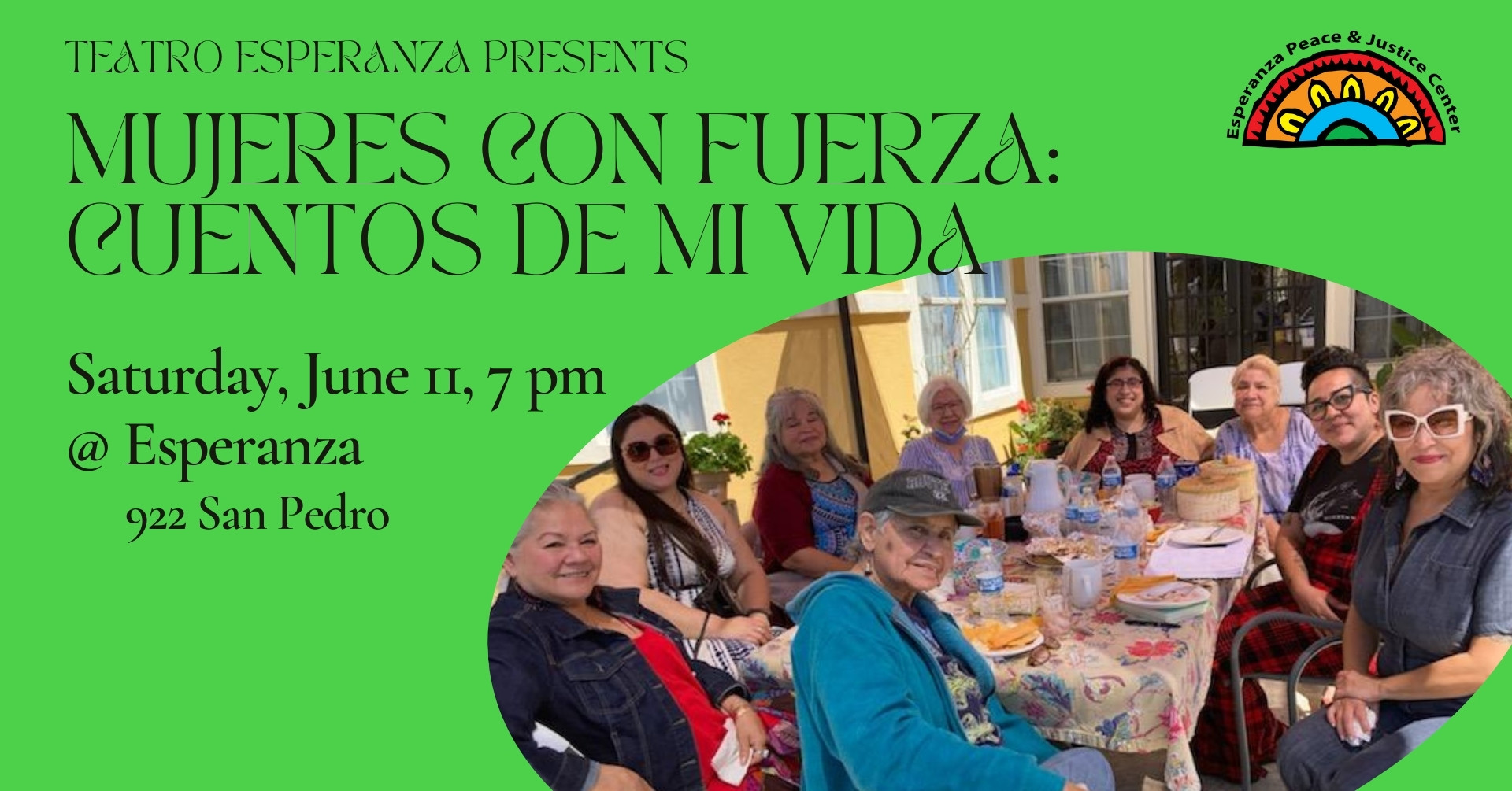 Mujeres con Fuerza: Cuentos de mi Vida features seven original performance-video monologues written by ensemble members; the in-person event also features a plática with participating artists. The material was developed through Zoom sessions over the pandemic and tells individual stories from the lives of San Antonio women and the moments that helped shape who they are today.
Teatro Esperanza ensemble members are Dennise Frausto, Mary B. Younger, Rachel Delgado, Jackie Velez, Hope Garza, Roze Livar, Marisela Barrera and Mildred De Long.
Some featured videos include:
"Marrita's Tortillas" by Younger shows a mother yearning to teach her daughter the importance of keeping Mexican traditions alive through the culinary arts.
Delgado's "Había Una Vez" describes a rapidly gentrifying Westside neighborhood by sharing stories before they are forgotten.
"Dile que No!" by Dennise Frausto tells of a girl encouraged to become a woman too early, and her future self reaps the consequences.
Jackie Velez's "Existence" is about the impact of mental illness within a mother-daughter relationship.
Teatro Esperanza is a story-sharing circle of mujeres that meets at the Esperanza's Rinconcito de Cuentos.
"Mujeres con Fuerza: Cuentos de mi Vida" happens Saturday, June 11, 2022, at 7pm. Admission is at the audience members' discretion to "choose-what-you-pay." For more information, call the Esperanza at 210-228-0201.