Noche Azul de Esperanza: Chavela Vargas
Saturday, October 19 @ 8:00 pm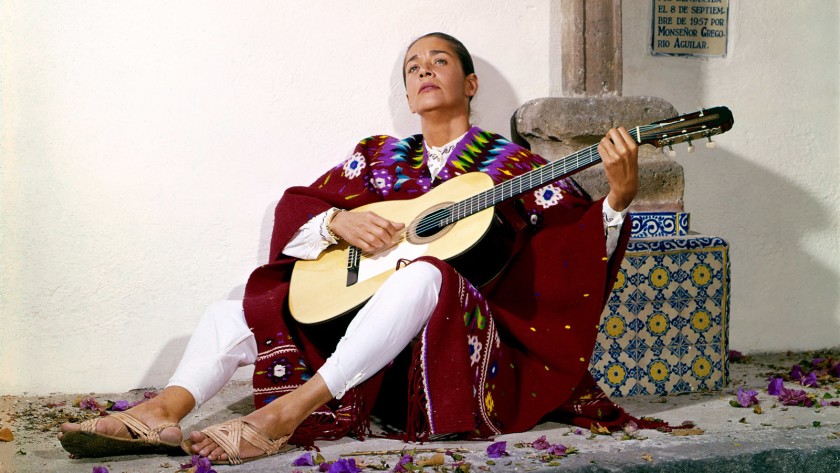 Join us Saturday, October 19, for Noche Azul de Esperanza, our monthly concert with AZUL BARRIENTOS.
Musicians TBA. Doors open around 7:30pm on Saturday. Admission are $7 más o menos at the door, but any more donations are appreciated. Admission starts being sold at 6:30pm.
Seating is first-come first-served. Tickets are numbered and folks are let up in order of ticket purchase. Concessions will be available. Stairs and elevator available for use to get to 2nd floor where concert takes place. You may bring your own seat cushions if you'd like, but no personal chairs.
ABOUT AZUL: Azul Barrientos, a popular San Antonio musician and performer, was born in Mexico City, Mexico. Professionally trained, and inspired by her parents and singers of old, she has been the artist-in-residence at the Esperanza Center since 2007. Throughout her life she has used her music as a way to make political statements and give voice to various social justice issues. From singing about women in the Mexican Revolution, to sharing the story of the 43 student teachers from Ayotzinapa who went missing in 2014 in Mexico, Azul's style and message vary with every Noche Azul concert.
ABOUT NOCHE AZUL: Noche Azul de Esperanza is our ongoing series of intimate cafe style performances with acclaimed singer/songwriter Azul Barrientos. Featuring a new theme and musical lineup each month curated by Azul, Noche Azul showcases traditional Mexican songs while highlighting the cultural influences and interconnections between Latin America, Spain and Mexico. The songs and genres of Noche Azul have included boleros, rancheras, folk music, jazz, as well as electronic music.
For more information on the concert, please call the Esperanza Peace & Justice Center at 210-228-0201.