Día de los Muertos – Sawdust Tapestries / tapetes de aserrín (Volunteer Opportunity)
Monday, October 21

-

Thursday, October 31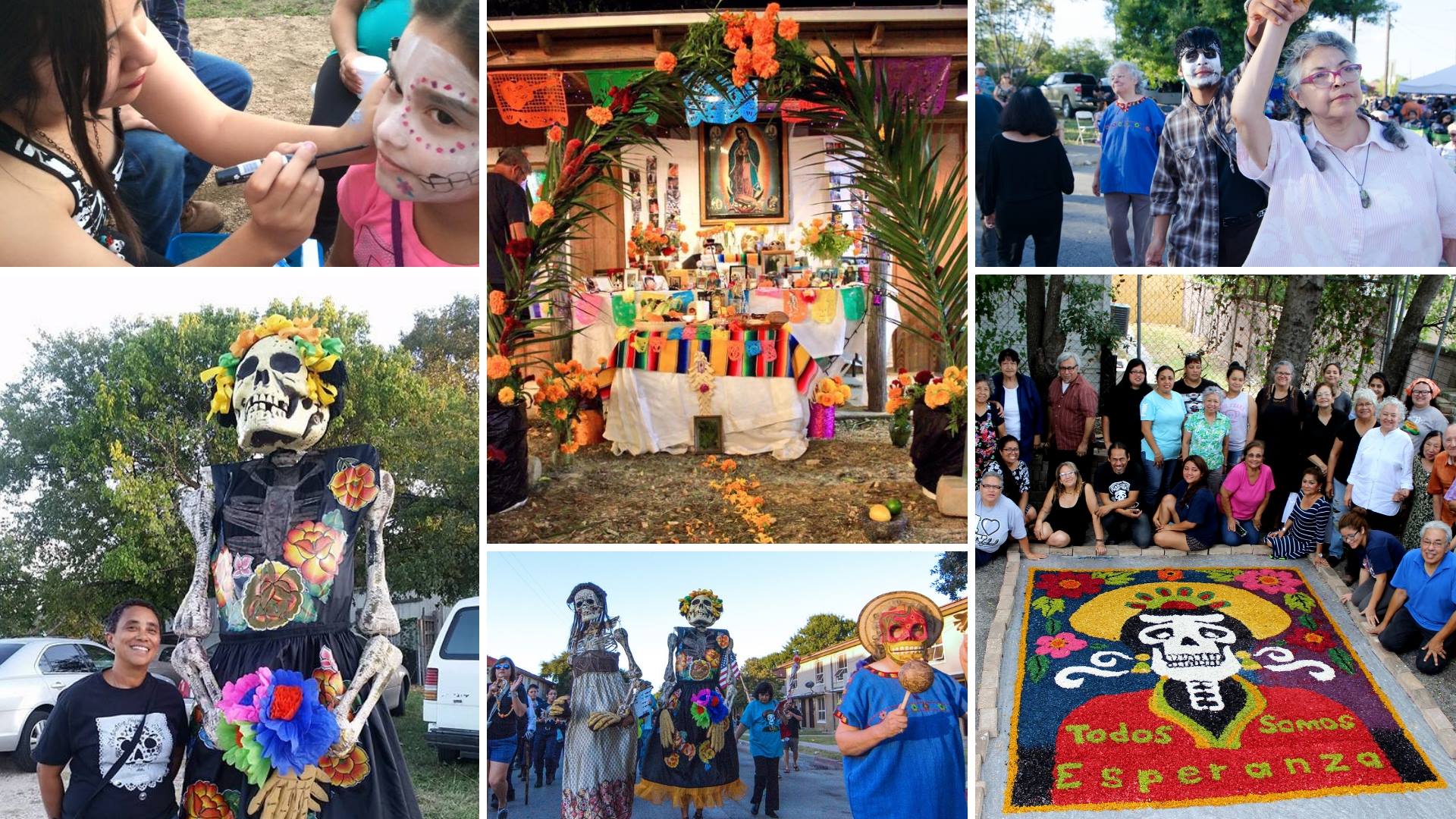 Want to help us prepare for our Día de los Muertos celebration?
This will be our fourth year creating sawdust tapestries/tapetes de aserrín for our Day of the Dead event. We will be dying sawdust, cutting out stencils, and finally laying out the sawdust to create different designs.
TAPETE SCHEDULE

WEEK 1:
Monday – Wednesday, October 21 thru 23:  10am – 6pm
Thursday, October 24:  10am – 3pm
WEEK 2:

Monday – Thursday, October 28 thru 31:  10am – 3pm
Have questions or want to volunteer for this? Call us at 210.228.0201 or email our Buena Gente coordinator Amelia at esperanza@esperanzacenter.org.