Marga Gomez | Latin Standards (3 Performances!)
Friday, September 27

-

Sunday, September 29

|

$10 – $12
Event Navigation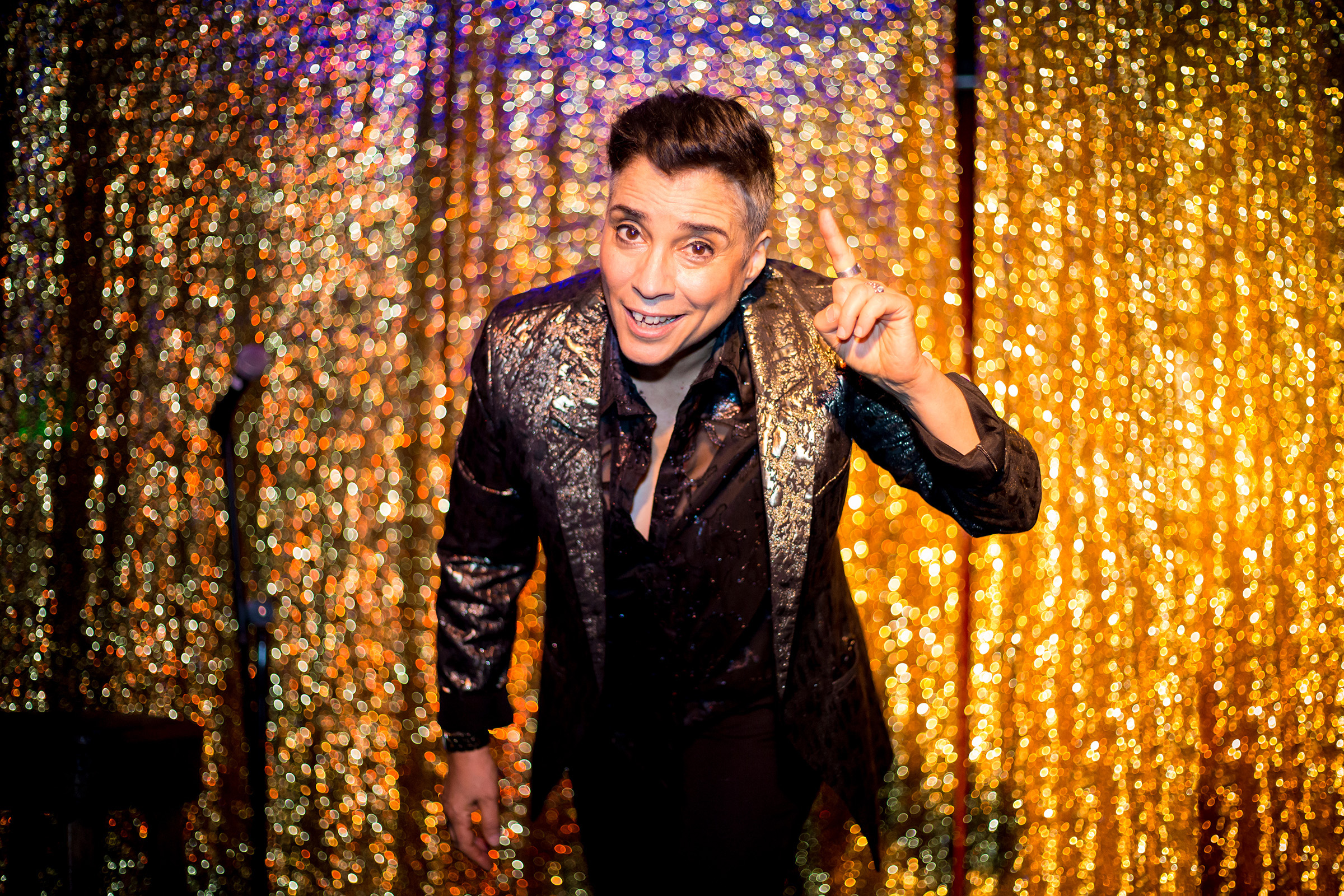 Esperanza is proud to present
MARGA GOMEZ  in  Latin Standards
September 27, 28, & 29 • Three Shows!
Friday & Saturday @ 8pm
Sunday @ 1pm
Tickets: $10 pre-sale,  $12 at door.
Also available here online! ($11.49 w/ surcharge) 


After Party with Marga Gomez
Saturday @ 10pm / Location: TBA
$50 includes food, refreshments, signed photo and a bumpersticker
OR
$100 also includes free admission to see
Monica PalacioFind out more about Monica Palacios at her website
monicapalacios.com

at the Esperanza coming in 2020!
Please call 210.228.0201 for more information.

Cuban Dad. Lesbian Kid. Showtime!
Written and performed by award winner Marga Gomez, "Latin Standards" recalls Marga's childhood in Manhattan's Washington Heights with her father, Willy Chevalier, comedian, producer, songwriter, and prominent figure in the golden era of New York's Latino variety shows also known as La Farándula. As a tribute to his memory, adult Marga defied reason and launched a hipster comedy night at Esta Noche, a doomed San Francisco Latino drag club, during the onset of the city's gentrification crisis. Latin Standards is an energetic, funny and poignant story of perseverance and creative addiction passed down from immigrant father to lesbian daughter.
Latin Standards was named New York Times "Critic's Pick" for its "winning heart and humor." After playing full houses in Tucson in 2018 the Arizona Star said: "Gomez infuses her stories with such delicious details and character that you are transported. That makes for a fine 80 minutes."
Marga Gomez has performed at Esperanza several times and is thrilled to return with another new show. Marga is an award winning writer/performer of 13 solo plays which have been presented nationally and Off Broadway. Marga also tours nationally as a stand-up comedian and is known for being one of the first out lesbian performers in the business. She has appeared on HBO's Comic Relief at the invitation of Robin Williams who called her "amazing." Marga's acting credits include "The Vagina Monologues" with Rita Moreno and a guest role on Netflix's "Sense8."
Selections from Gomez's work have been published in several anthologies including Extreme Exposure (TCG Books), HOWL (Crown Press), Out Loud & Laughing (Anchor Books), Contemporary Plays by American Women of Color (Routledge.)
Marga Gomez: LatinStandards 2019 from Marga Gomez on Vimeo.
Her website is margagomez.com.