Esperanza's Giving Tuesday Fundraiser!
Event Navigation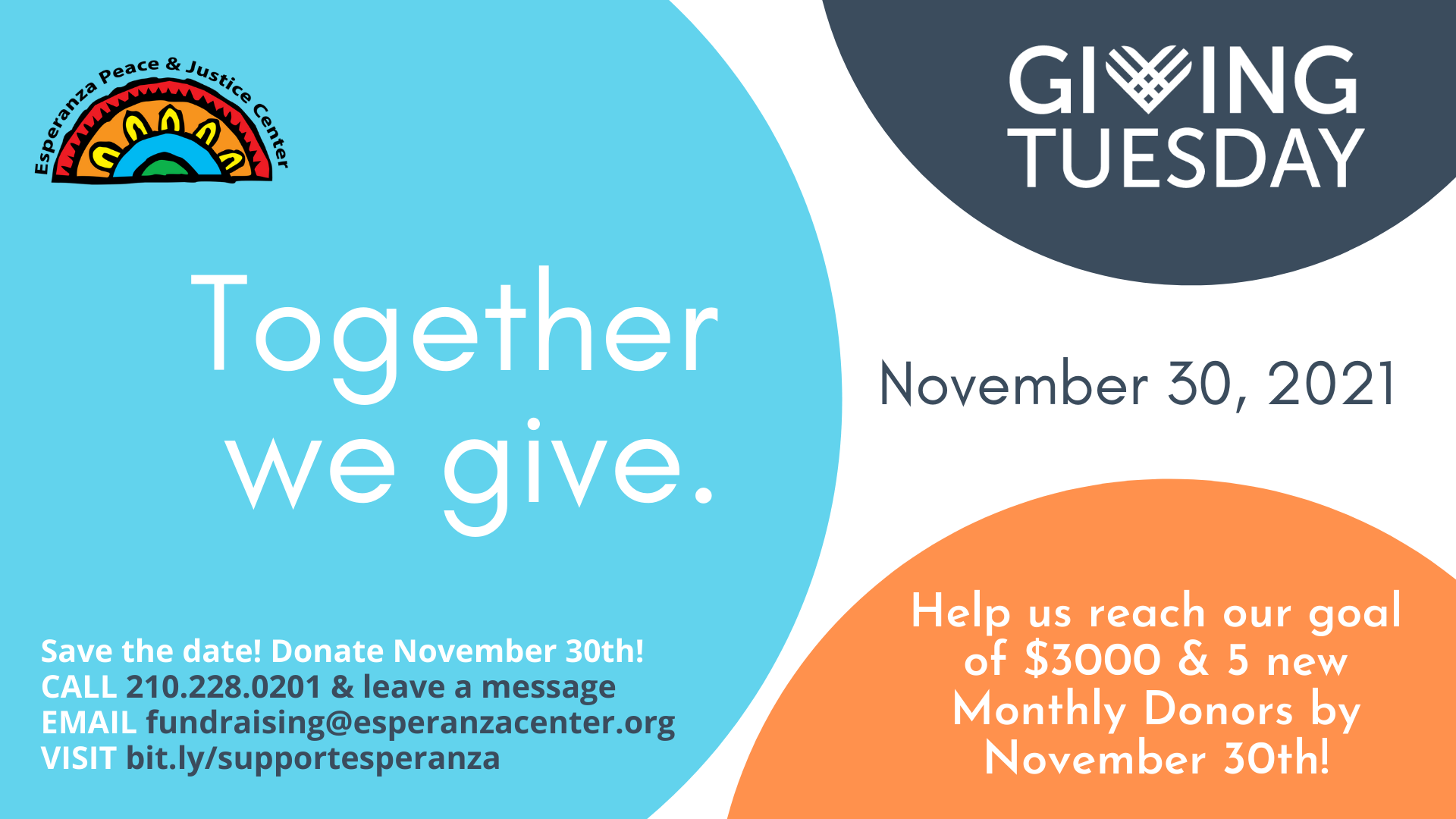 Giving Tuesday is approaching quickly on November 30th! Giving Tuesday is an annual, global celebration that inspires hundreds of millions of people to give, collaborate, & celebrate generosity!
In honor of Giving Tuesday, the Esperanza is trying to reach our goal of $3000 & 5 new Monthly Donors by November 30th. Please consider making a one-time donation or becoming a Monthly Donor to support peace, justice, cultural grounding & preservation!
Support the artists & cultural programming we present & produce, our work for social, economic, environmental & gender justice we undertake daily.
We are also working to raise funds to transform Ruben's Icehouse into the Museo del Westside, a community participatory museum to highlight the history & culture of the Westside & to finish the restoration of Lerma's Building into a cultural arts center & community space!
Visit www.esperanzacenter.org/donate to learn about the different ways you can support the Esperanza! Thank you for your support! 💛
For questions, call 210.228.0201 or email fundraising@esperanzacenter.org.