31st Annual International Peace Market/ Mercado de Paz (Virtual)
Tuesday, December 1

-

Wednesday, December 23
Event Navigation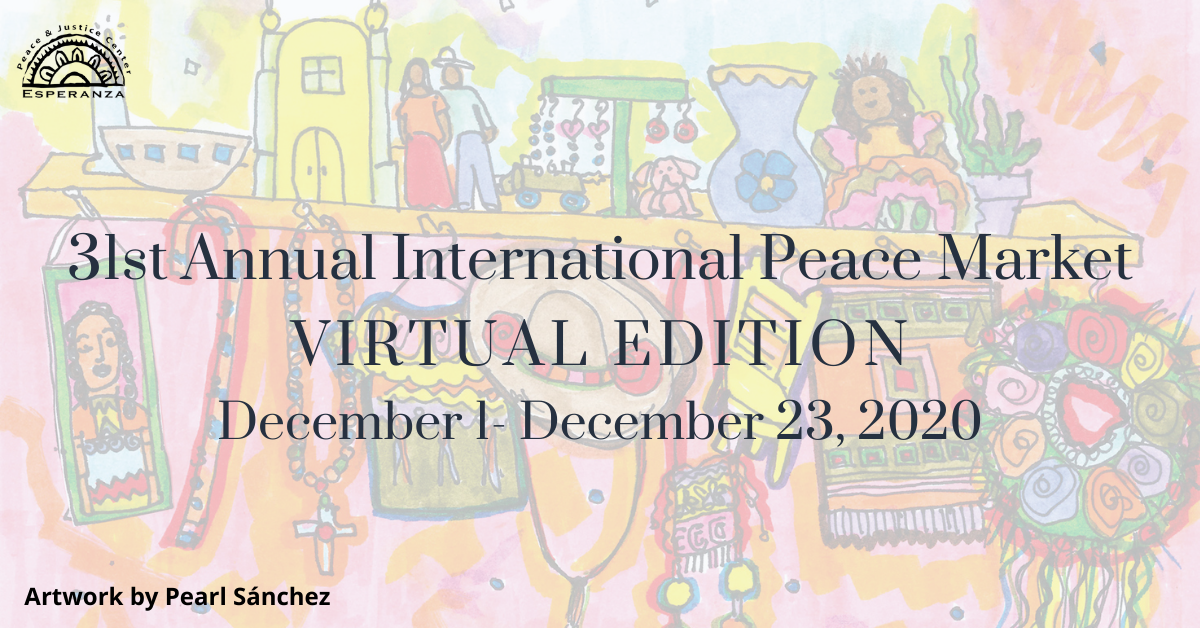 www.esperanzacenter.org/peacemarket
Our annual Peace Market normally takes place at the Esperanza Center, 922 San Pedro, for three days following the Thursday of Thanksgiving. In 2020, it would have been scheduled for November 27, 28 and 29 . However, due to the COVID-19 pandemic, the Esperanza staff has opted to cancel the onsite Peace Market in 2020.
Instead, in an effort to promote maximum safety for our staff, Buena Gente and customers, we would like to offer our Peace Market customers the opportunity to buy from their favorite local and international Peace Market vendors by providing the vendors' contact information on the Esperanza's website from December 1st-December 23rd so shoppers can have direct access to the vendors' products. We will also have virtual programming throughout the month of December, so stay tuned for dates & times!
More information to come!