Wholly Queer, Wholly Human & Healthy
Thursday, January 11 @ 6:30 pm

-

8:30 pm
Event Navigation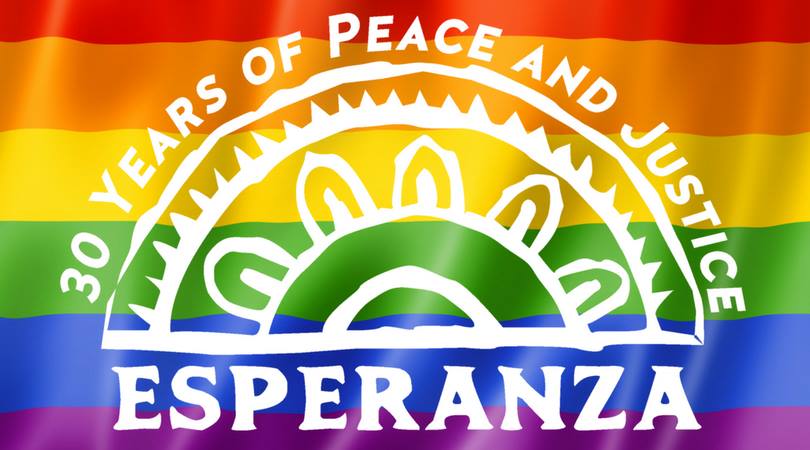 Thursday, January 11, 2018 | Esperanza Peace & Justice Center, 922 San Pedro Ave. San Antonio, TX
6:30 p.m. – 8:30 p.m. | Free and open to the public
Join us Thursday, January 11 at 6:30 PM for the Queer Corazones de Esperanza's first event of 2018 — "Wholly Queer, Wholly Human and Healthy," a panel part of Dream Week SA 2018.
Queer community members will be part of a panel and speak on how their identities and experiences as queer individuals has affected their physical, mental, and emotional health, as well as how their identity has made them targets for violence and social, gender, and economic inequalities. Panelists will touch on the different structures (e.g. misogyny, homophobia, religion, immigration, healthcare, the patriarchy, and the military) that create the violence and hate against what is queer, trans, woman, immigrant, different.
This event will focus on queer health and issues, advocacy, and options for the LGBTQ+ community in San Antonio. There will be a resource fair, free HIV/AIDS/STD testing on-site, as well as different health professionals on site. This event is part of Dream Week San Antonio 2018. SA Metro Health District – STD/HIV Outreach Teams, Equality TX, the Human Rights Campaign SA, Planned Parenthood TX Votes, Planned Parenthood South TX, Mujeres Unidas, and BEAT AIDS will have resource tables at this event.
Panelists
Sofia Sepulveda – Sophia is a Trans Latina activist, Chair of Our Revolution: San Antonio Area, and co-organizer of the Medicare for All March and Rally.
Jorge Estevez – Jorge is a local gay advocate for LGBTQ issues related to mental health and religion. He is currently serving on the Queer Corazones committee and is the Communications Coordinator for the City of San Antonio Council District 5.
Barbie Hurtado – Born in Monterrey, Mexico, Barbie migrated to the US with her mom and two siblings when she was 11. She has previously organized with RAICES and firmly believes that all humans should have the fundamental rights to migrate free of violence and persecution. She is also an organizer with the San Antonio International Woman's Day March, a volunteer at the The Rape Crisis Center, and a reproductive justice activist with Planned Parenthood TX Votes. Barbie is committed and passionate about serving her community. She embraces her identity as a fat queer Xicana and understands the importance of intersectionality in her activism and organizing work.
Gilbert Martinez – Gilbert is a lead organizer & founder of PolitiQueers, working on issues of inequality, civic engagement, and local progressive change.
6:30 pm | Resource Tables
7:00 pm | Intro
7:15 pm | Panel
8:15 pm | Q&A