Testimony from Palestine: Plática with Sister Lisa Pires
Sunday, October 14 @ 3:00 pm

-

5:00 pm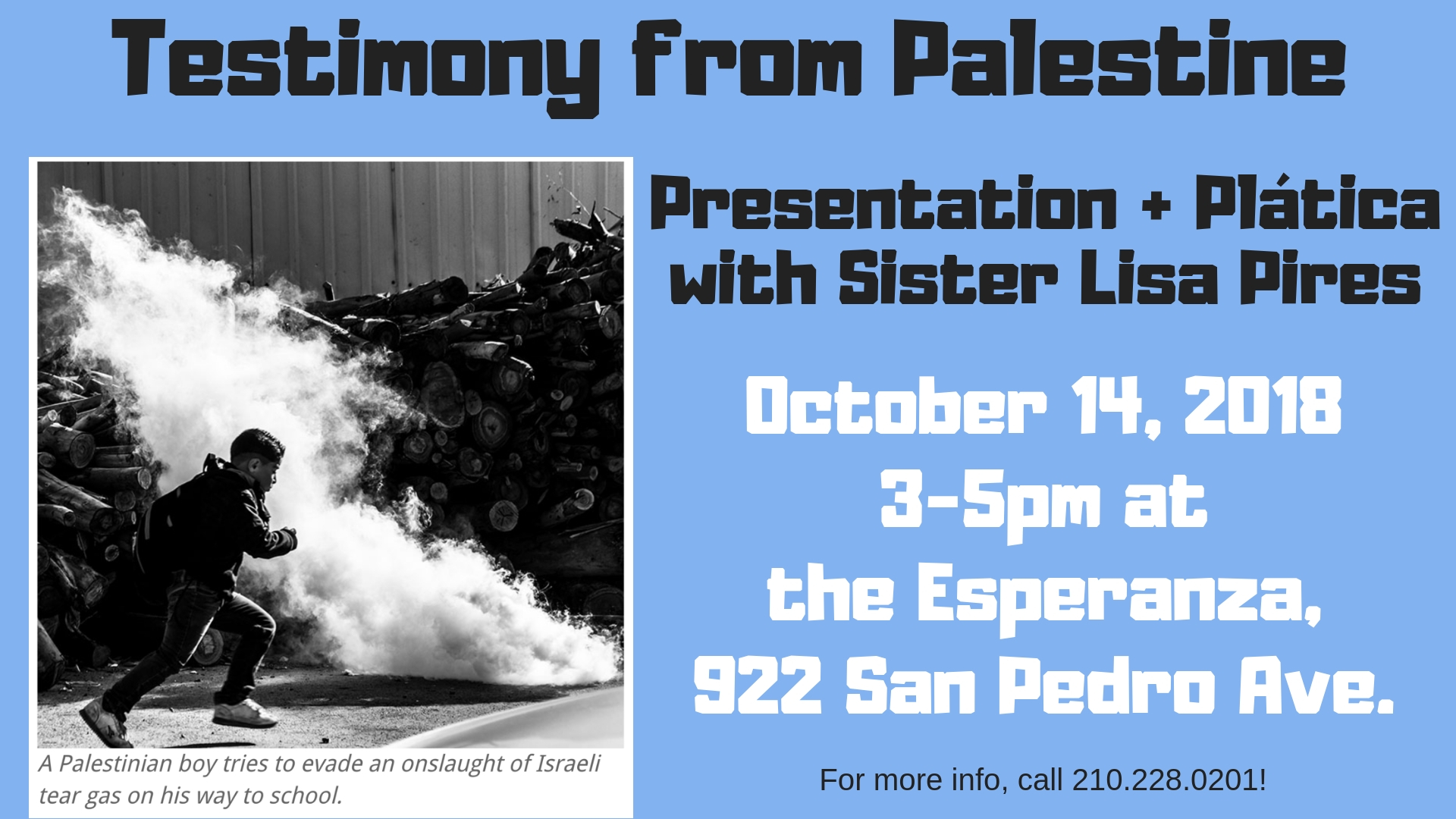 The Esperanza Peace and Justice Center in collaboration with San Antonio for Justice in Palestine and Jewish Voice for Peace – San Antonio Chapter are hosting Sister Lisa Pires for a presentation and platica on her experience in Palestine.
Sister Lisa has been working with the Christian Peacemaker Teams (CPT) Palestine, a human rights organization that supports Palestinian-led, nonviolent, grassroots resistance to the Israeli occupation.
She was part of a team in the occupied city of al-Khalil (Hebron) in the West Bank monitoring and documenting human rights violations by Israeli forces and settlers, however she was prevented by the Israeli authorities from re-entering Palestine. Now, she has embarked on a speaking tour to educate the public about what is happening in Palestine, especially that the corporate, mainstream media does not report on the injustices that Palestinians suffer on a daily basis.