Westside San Antonio: Taking It Public Conference – Day 1 @ St. Mary's
Friday, April 8 @ 12:30 pm

-

6:30 pm

|

Free
This conference is a collaboration between St. Mary's University's Public History Graduate Program and the Esperanza Peace and Justice Center. St. Mary's prepares students to research and disseminate history about the Westside while Esperanza's grass-roots activism is committed to community-based historical research and preservation. Our goal is for students, grass-roots community members, and scholars to learn from each other and encourage continuing collaboration in the interest of public history and historic preservation.
Today's event is to be held at the St. Mary's University. One Camino Santa Maria, San Antonio, Texas 78228.
For the schedule of the event, please visit
bit.ly/WSA-2022
For more information, please call (St. Mary's) 210-436-3586
The conference is funded by St. Mary's University's O'Connor Chair for the History of Hispanic Texas and the Southwest, an endowment gift of the Thomas M. O'Connor Family of Victoria, Texas.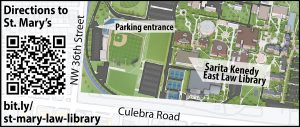 For an interactive map of St. Marys and directions on how to get there, please click on the map above.