Still Here: Homenaje al Westside | Encore Performance
Sunday, July 22 @ 3:00 pm

-

5:30 pm

|

$7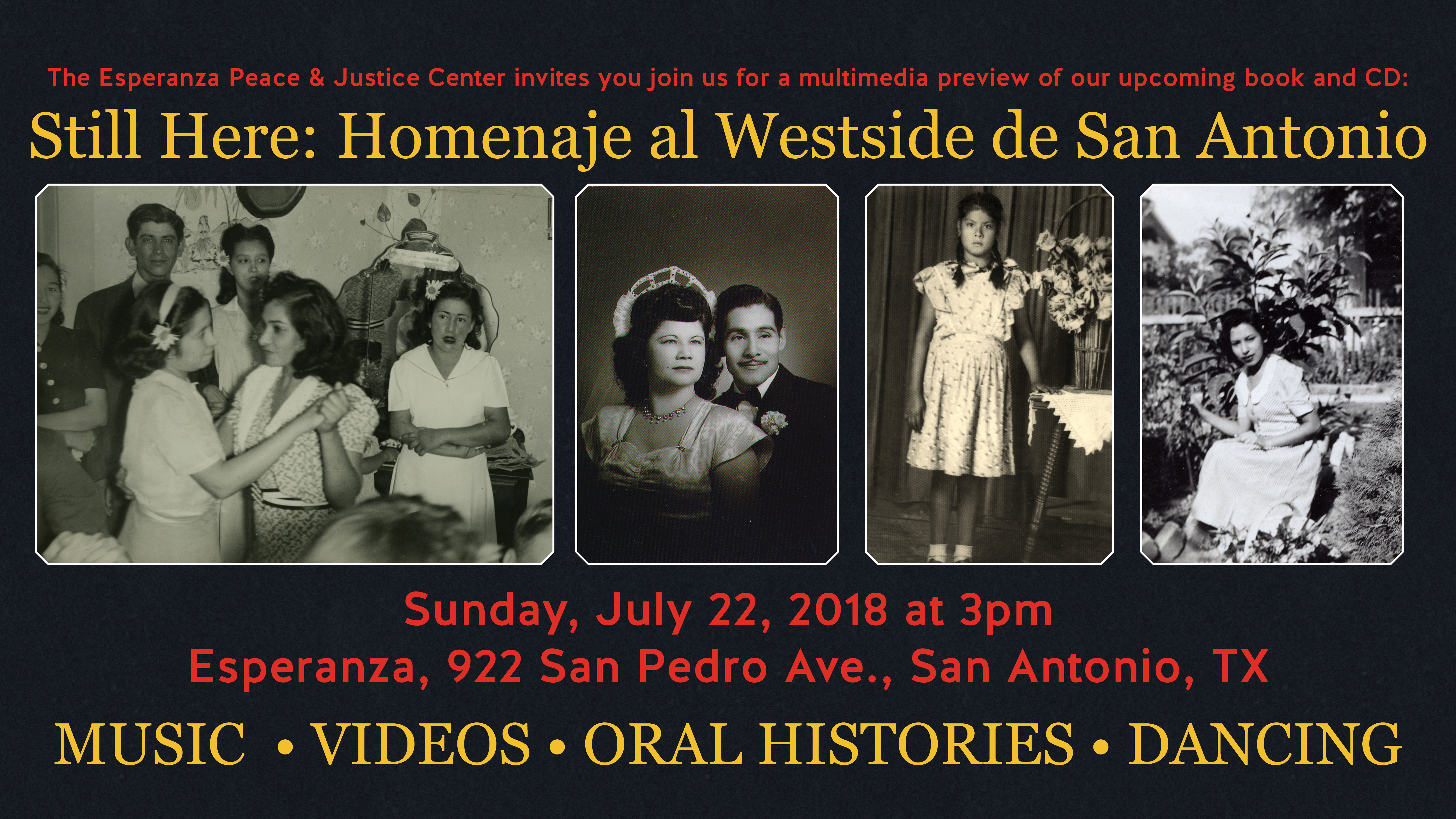 Join us for a multimedia preview of "Still Here: Homenaje al Westside de San Antonio," a book/CD in progress featuring all new original music by Lourdes Pérez, based on oral histories of 12 Westside elders and performed by 20 Westside musicians.
We will have a special dance performance by Leticia Sánchez-Retamozo and Álvaro Duarte, as well as live readings by some of the Westside elders whose historias of the 30's, 40's and 50's were given to Pérez to create the songs.
The audience will have a chance to preview the music, watch video excerpts of the recording and creation process with Pérez and Flaco Jimenez, Eva Ybarra, Santiago Jimenez Jr.., Tish Hinojosa, Henry Gomez, Las Tesoros, Arturo "Sauce" González and many others. The book and CD will be released in the fall of 2018. Please join us for this beautiful encuentro!
—-
Lourdes Perez is a United States Artists Music Fellow and has released 11 albums. She is the co-author and composer of the oral history-to-song, illustrated book and CD, Dulce Vigilante: Remembranzas de la Región Oeste de Puerto Rico.
More: www.lourdesperez.com