Plática: Radio Esperanza & the Power of Community Radio
Saturday, April 22 @ 6:00 pm
|
Free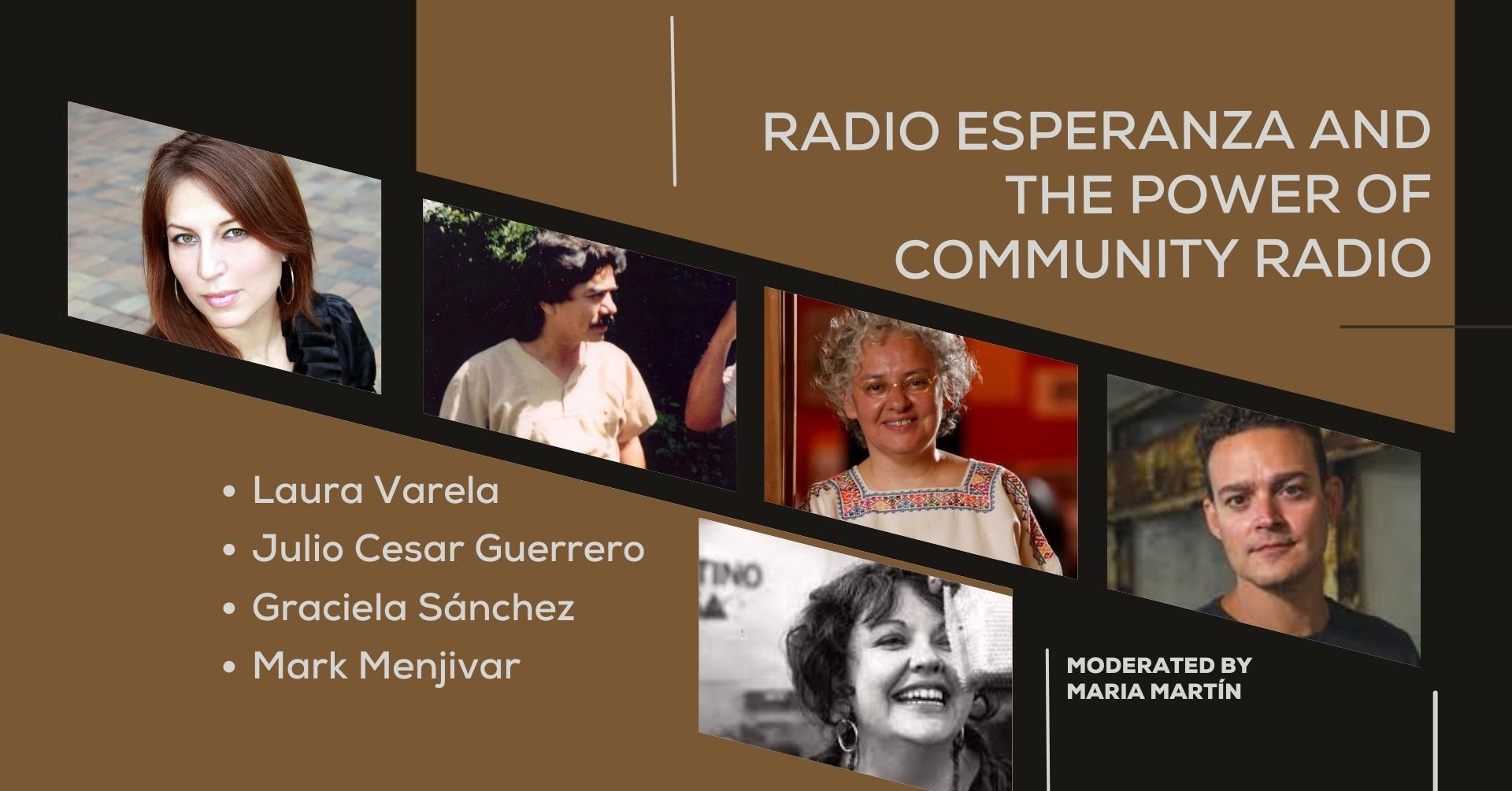 Come learn about the power of community radio and express YOUR thoughts and dreams for the future of low-power FM community station Radio Esperanza!
Esperanza currently operates low power station 96.5 KEPJ LPFM. We provide our listeners with a connection to the wider world by broadcasting shows that highlight struggles against oppression and injustice as well as by sharing the beauty of our people, our histories, our culture and the unheard stories in our community and beyond.
Renowned radio journalist Maria Martin is currently leading an introductory training course for Esperanza community members in audio production and storytelling. Martin has a decades-long career focused on the Latinx community in the U.S. and on Latin America, especially Central America, where she has lived and trained journalists and community members in radio production.
Our goal at Radio Esperanza is to involve, engage, and support our communities – from teaching skills necessary to cover news stories to educating the general public on local, national and international issues, thus enabling them to become more informed and astute media consumers.
The panel includes:
• Graciela I. Sanchez, Director, Esperanza Peace and Justice Center
• Laura Varela, filmmaker and artist
• Julio Cesar Guerrero, communications scholar and veterano of Latino community radio.
• Mark Menjivar, a San Antonio-based artist and Associate Professor in the School of Art and Design at Texas State University.
Moderating will be Maria Martin, independent journalist and veterana of Latino community radio.
We will also listen to some recent productions of Radio Esperanza's first class of local producers trained by Maria Martin, called "San Antonio Voices."
A short Q&A session will follow the panel discussion.
¡Qué viva la radio! ¡Qué viva la radio comunitaria! ¡Qué viva la Radio Esperanza!