Mercado de Paz / Peace Market 2022
Friday, November 25

-

Saturday, November 26

|

Free
Event Navigation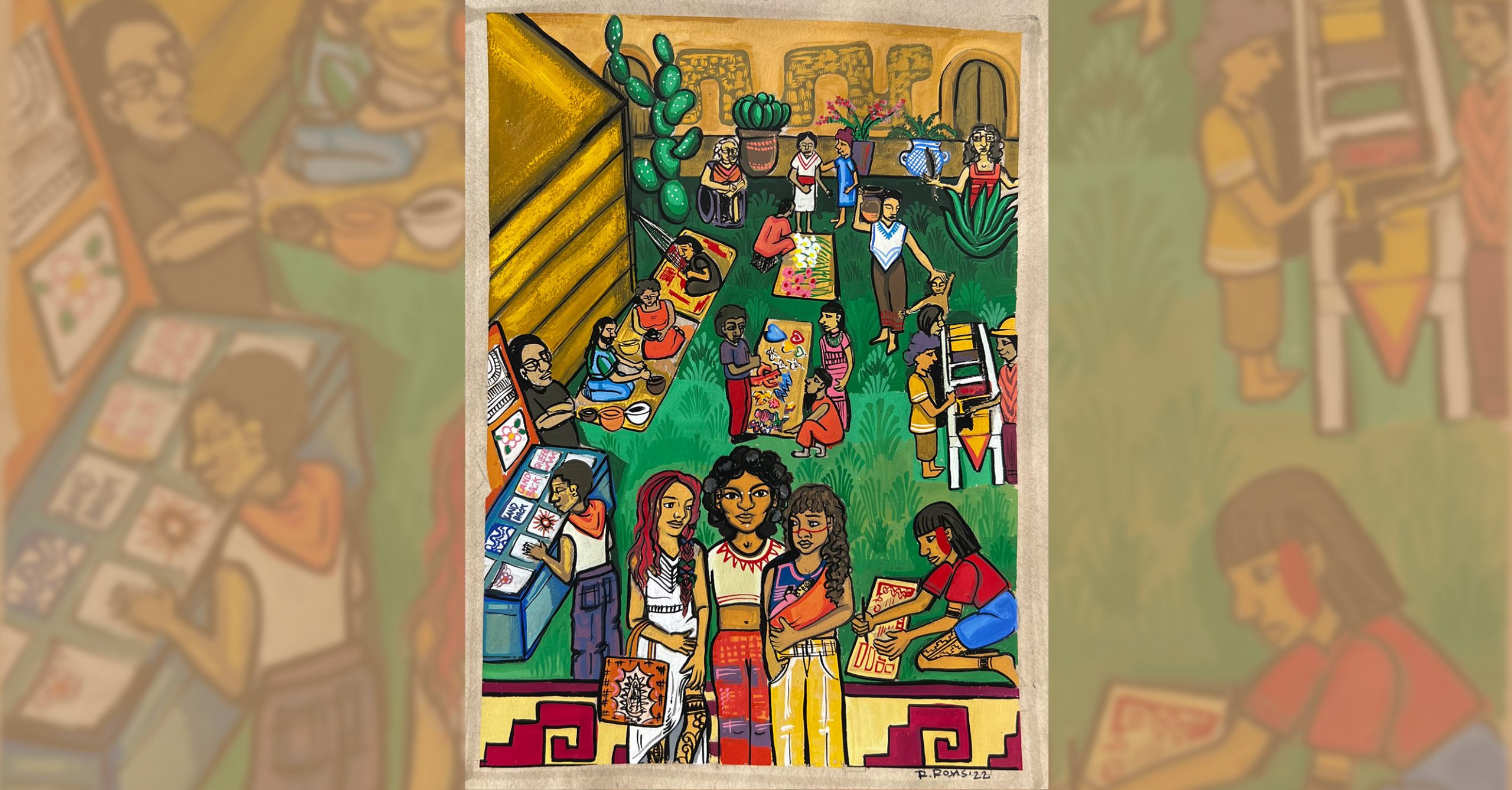 33rd International Peace Market • Mercado de Paz
San Antonio's oldest annual open-air international artisan market is BACK in full swing this 2022! Esperanza's annual Mercado de Paz has hosted countless artists and merchants whose handcrafted gifts celebrate themes of peace, justice, diversity, and cultural and environmental preservation. This year's Peace Market features both local and international vendors with a total of over 60 artists and artisans. Accompanying the wide selection of handcrafted goods will be delicious comida, raffle prizes, and live performances throughout the two days.
2022 Local Vendors include:
Helen's Hidden Treasures • Aztlán's Libre Press • Azul • Libélula Leather • La Techxicana Studio • Carlina Luna • Micro Terra • Last Splash Vintage • Conti Leather and Artisan Bags • Con Cariño • Soilnature • Haithem Zabri • La Crafty Vida • Feverdance • Elizabeth Gerónimo • Xelena González • Gorman Designs • BraveBird • Green Clean • Mildred's Jewelry • Habitat Hammocks • Gina Lee's Creation • Artesanía Xanat • El Puño y la Mano • MujerArtes • Michele Parlee • BrieBlue • Rosycrafts • Bryan's Photography • Taniguchi Metalsmith • Dora Amelia Úrdiales de González • Ana Uviedo • Liliana Wilson Art • José Sotelo • Guadalupe Segura • Jorge Sandoval • Pearl Sánchez • Graciela S. Sánchez • Mary Agnes Rodríguez • Naveeda Rehman • José Alfredo • Transcandental Creative Co
International Vendors
Irene and Juan Águilar (Ocotlán de Morelos, Oaxaca) clay sculptures • Kuanaua (Tenancingo, MX), rebozos and rebozo cloth products • Cristina Herrera y Nayelli Morales (Arrazola, Oaxaca), alebrijes • Enedina Vásquez Cruz (Santa María Atzompa, Oaxaca), red clay sculptures • Familia Artes Lorenzo (Xalitla, Guerrero), masonite panel folk art • Jiménez Family (Arrazola, Oaxaca), alebrijes • El Xoxopastli (Malinalco, MX), rebozos • Arte de Tenangos (San Nicolas, Hidalgo, MX) • Arte Otomí y Papel Amate (San Pablito, Puebla), beaded blouses & jewelry • Arte Plumario Kozamalotl (Temixco, Morelos), feather art and jewelry • Arte Popotillo (Los Reyes La Paz, Mex), straw mosaic folk art • Rubi Coral (Oaxaca), silver filigree jewelry • Berta y María Esther Barriga Servín (Michoacán), embroidered blouses, napkins, shirts, girl's dresses, tortilleros • Familia Vasquez (Teotitlán, Oaxaca), Zapotec woven rugs • huipiles de Juchitán, Oaxaca • artesanía de Guatemala
Music lineup includes:
Alyson Alonzo • Mariachi Esperanza • Azul • Belén Escobedo "Panfilo's Güera"
MINI MERCADO
continues
Nov. 27 Sunday
12pm–5pm
featuring our
International Artesanos
Last Chance!
For your safety and the safety of community, we encourage all visitors to wear masks and practice social distancing. Masks will be available upon request.