Open House- General Strike Solidarity Event
Friday, February 17 @ 12:00 pm

-

7:00 pm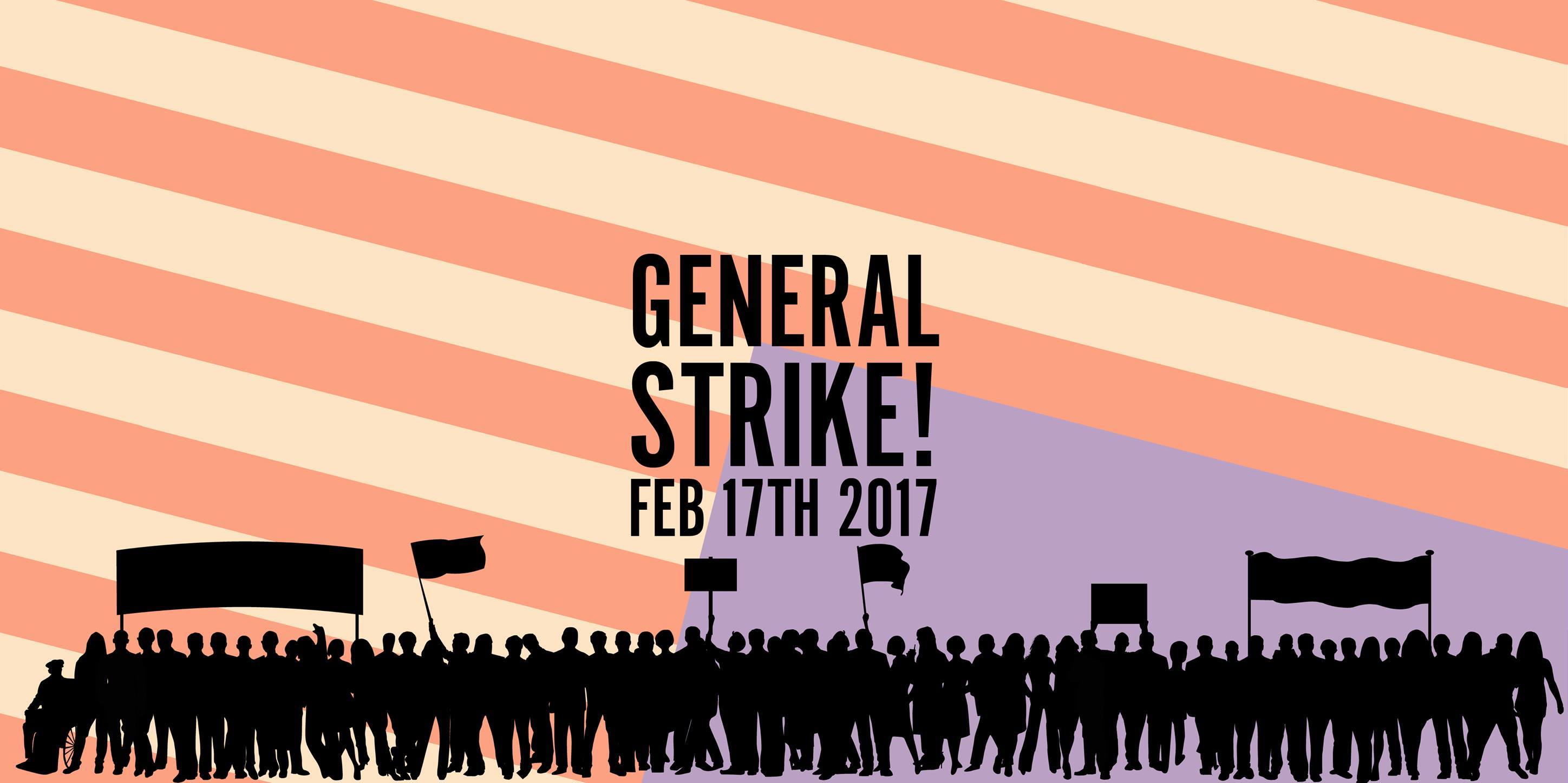 Esperanza will open up our space in solidarity with the Nationwide General Strike in opposition to the current administration and in solidarity with all oppressed groups: women, people of color, LGBTQ people, working class, working poor, immigrants, Muslims, incarcerated people, disabled people etc.
"To change our system, we must combat the political-economic establishment using the most powerful weapon that the people have. That weapon is the general strike.The logic of the general strike is simple. Starting immediately, each and every one of us refuses to comply with whatever orders the economic establishment has given to us. We walk out of our homes, our places of work, and our schools, and we join our fellow citizens in the streets and online in a peaceful display of resistance and solidarity. We refuse to shop or otherwise participate in or contribute to the rigged economy that Trump presides over and is beholden to. In this way, we defy the establishment." -General Strike USA
Friday Feb. 17, 2017
Noon – 5 PM Political Film Screenings
5 PM- 7 PM Open Mic (poetry, music etc)
@Esperanza, 922 San Pedro Ave. SA, TX
Everyone is encouraged to bring a dish for a potluck if you can, but everyone is welcome to join together with us.
Show the power of the people by participating in the following ways: don't show up to work (if possible), boycott big businesses, call your representatives, share solidarity posts on social media, join in protests or any other way you choose to resist.
Here is the national General Strike Facebook event page—>
https://www.facebook.com/events/656729627844637/
Here is the website for more information —>
http://f17strike.com/