Noche Azul: La Catrina, Saturday Evening
Saturday, October 28 @ 8:00 pm

-

10:00 pm

|

$7
Event Navigation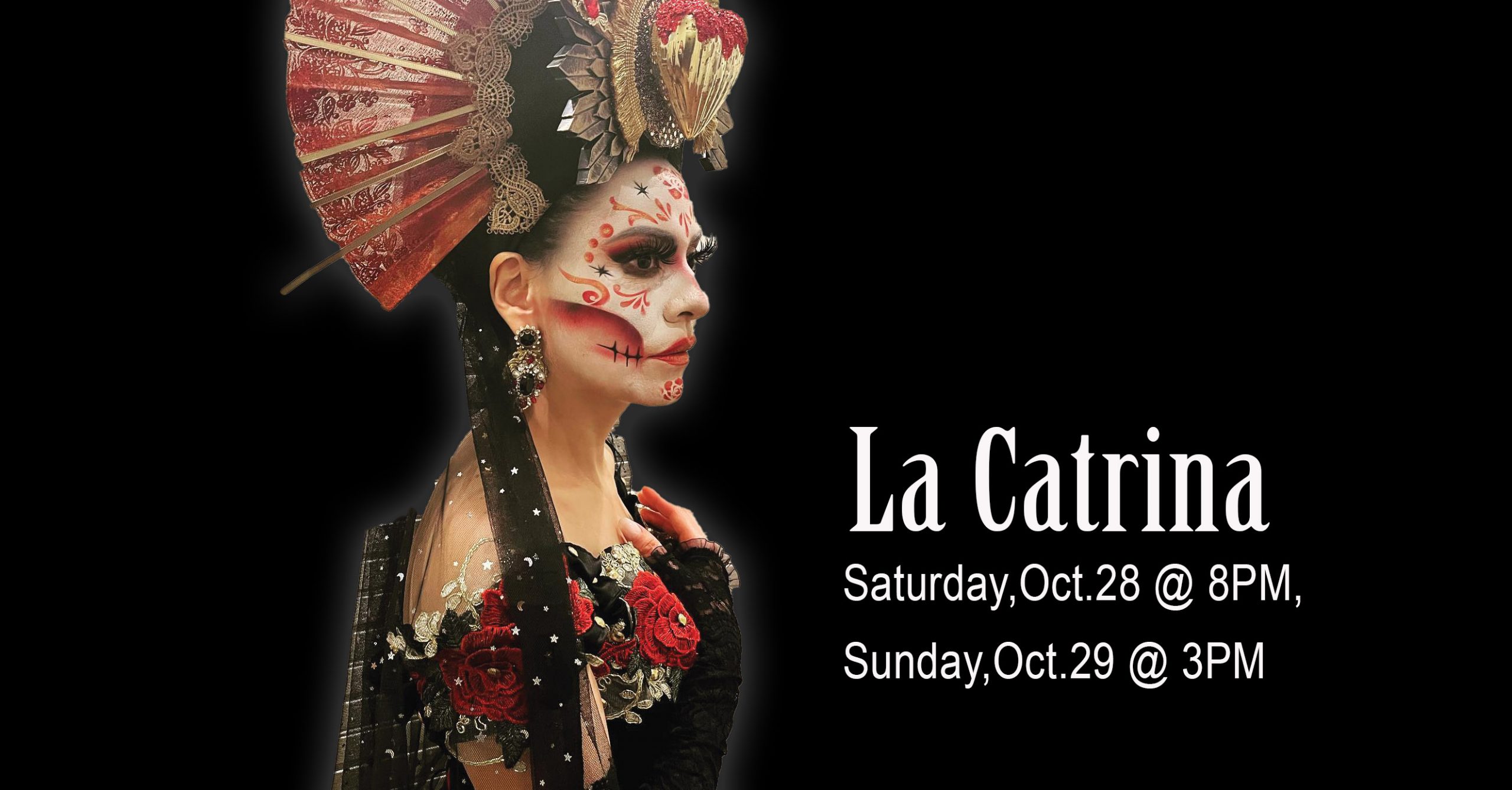 Join us for Noche Azul: La Catrina on Saturday, October 28 at 8PM, (doors open at 7:30PM).
or on Sunday, October 29 at 3PM, (doors open at 2:30PM).
Come dressed in your best full La Catrina y Catrin costume and get in FREE!
Seating is limited and is on a first come first served basis. Concessions will be available for purchase. Elevator available for access to 2nd floor performance space.
Call 210-228-0201 for more information.
Azul Barrientos' musical performance this month will focus on La Catrina. It is common to see La Catrina embodied as part of the Day of the Dead celebrations. La Catrina was created around 1910 by Mexican artist José Guadalupe Posada who offered it as a satirical portrait of Mexican leader Porfirio Diaz who was obsessed with, and aspired to European aristocratic traditions in the pre-revolutionary era and whose corruption led to the Mexican Revolution of 1911.  
La Catrina's elegant dress suggests celebration, her smile reminds us that there's comfort in the acceptance of mortality and that the dead should be remembered and memorialized, not feared.
---
Azul Barrientos is a musician dedicated to observing and conserving the cultural influences and interconnections between Latin America, Africa, Europe, and Mexico. Born in Mexico City, Azul was introduced to Latin America's traditional and folkloric songs at an early age. This legacy drives her passion for reviving lost cultural traditions and sharing each song's unique history.Azul moved to San Antonio as a young woman, developing a reputation as a bridge-builder between Mexicana and Chicana cultures. She rejoices in her Latina roots, giving new life to the rhythms and stories of previous generations.
Noche Azul de Esperanza Concerts feature unique musical selections, cultural and historical research, multimedia projection, and diverse guest musicians. The sounds and genres of Noche Azul have included boleros, rancheras, tangos, folk, jazz, Afro-Latino, and much more.
Photo credit: Juan P. Ledezma
– – –
Event Parking is available at San Antonio College Lot #28 on the corner of Evergreen St. and Maverick St.
The Esperanza entrance is on Evergreen St.
When available, there is additional parking for persons with physical disabilities at the Planned Parenthood Parking Lot next to the Esperanza off of San Pedro Avenue.
Permits are available inside at the sign-in table.