Noche Azul Concert: Sabor de Mexico
Saturday, September 26

-

Sunday, September 27
Join us for our monthly Noche Azul concert with Azul Barrientos, which will be live-streamed on Facebook and YouTube.

Azul's FaceBook or Esperanza's FaceBook page.
Or Azul's YouTube or Esperanza's Youtube page.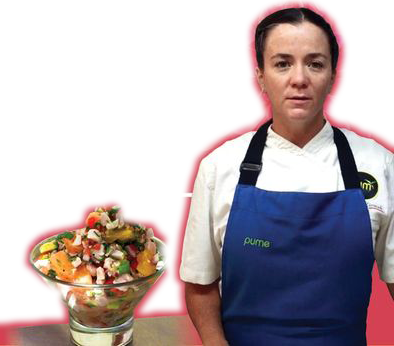 For this month's concert, Azul has invited Chef Cristina Kiewek from her Restaurants NIM and Azul Marino in La Paz, Baja California Sur. She will be sharing a delicious Ceviche prepared a LA MEXICANA!!
About the Noche Azul: Sabor de México Series:
Mexican food is as diverse as its music, from Yucatán's Cochinita Pibil and Sopa de Lima to Baja California's Aguachiles. The ingredients, the traditions, the people, the recipes, and the MUSIC are so different; yet all part of the same tapestry.
Sabor de México, a new chapter of the life of the Noche Azul de Esperanza concert series, will feature guests from every region, from every state, sharing their kitchen and a dish with us. It won't be a tutorial; this is about the moment of a cook or chef's creation and inspiration.