Noche Azul Concert: Canción Social
Saturday, January 22 @ 8:00 pm

-

9:00 pm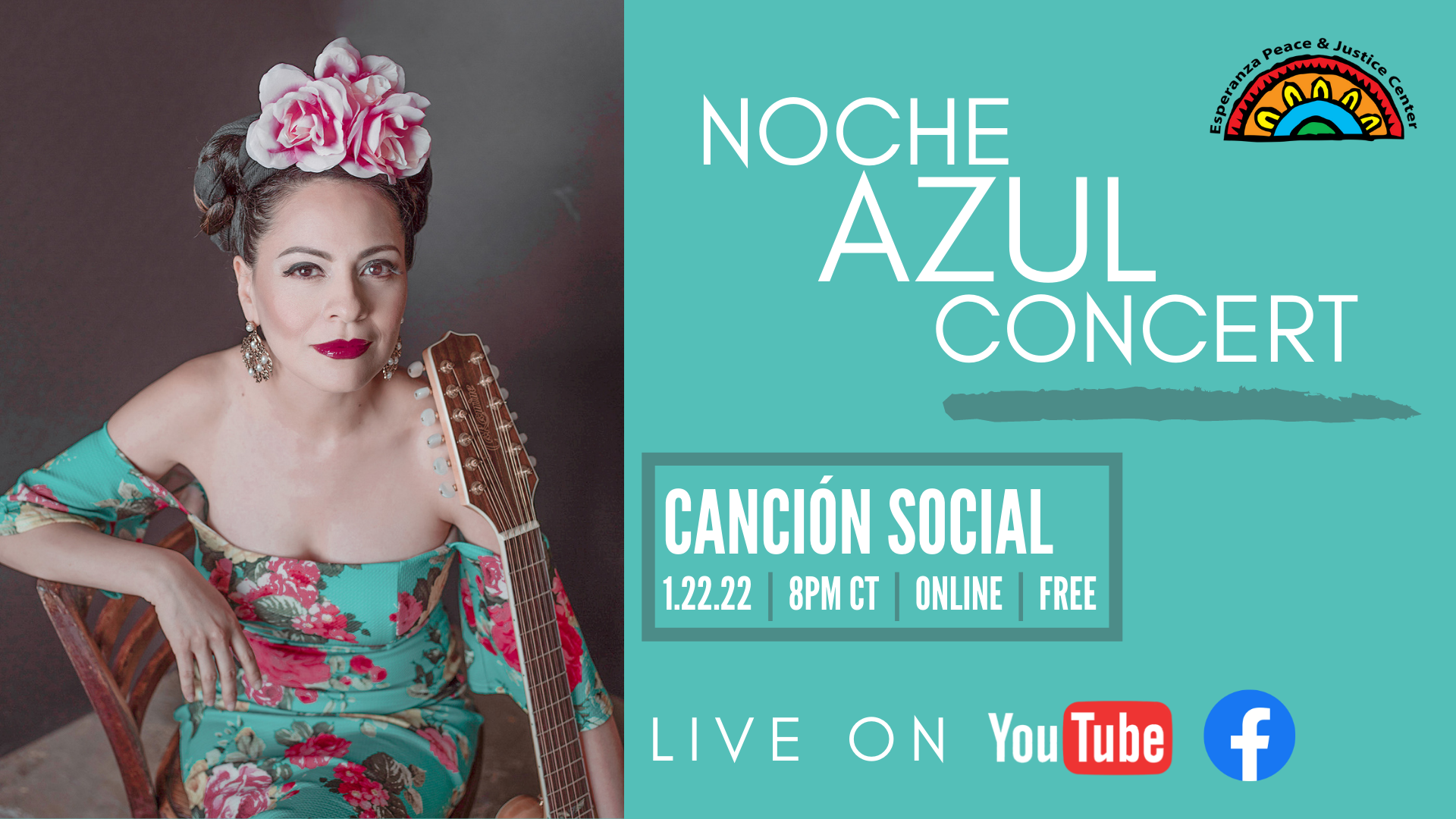 Join us for Noche Azul: Canción Social, in celebration of Dreamweek, on Saturday, January 22, 2022 at 8 PM CT.
🎵 🎶.
As part of Dreamweek 2022, the Esperanza Peace and Justice Center will host Noche Azul: Canción Social on Saturday January 22nd at 8PM CT, available on Facebook & YouTube!
A big part of San Antonio's diverse heritage is the connection we have to Mexico in particular and Latin America in general. So as this concert focuses on protest songs in Latin America, each song in this "Canción Social" will offer some meaning and historical context. This music has been carefully crafted to symbolize the socially, economically, and politically marginalized peoples of Latin America and their struggle for social justice to cultivate social awareness and promote a sense of social responsibility.
View the concert via Facebook
www.facebook.com/esperanzacenter
www.facebook.com/azulbarrientosmusic
View the concert via YouTube @
www.youtube.com/esperanzacenter
www.youtube.com/azulmusicachannel
This programming is made possible by our generous donors and Buena Gente.
Donate via credit card @ www.esperanzacenter.org/donate or www.venmo.com/esperanzacenter. Gracias!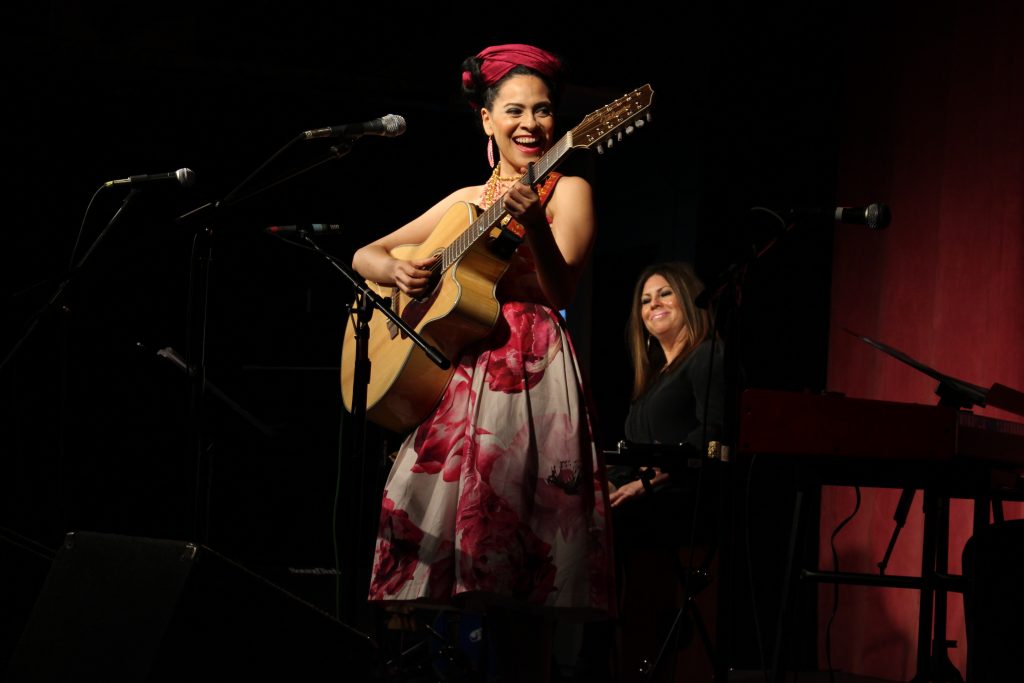 A musician originally from Mexico City and now based in San Antonio as the artist in residence for the Esperanza Peace and Justice Center. Azul works to conserve and develop…