Noche Azul Concert: Divino Amor
Saturday, February 11

-

Sunday, February 12

|

$7
Event Navigation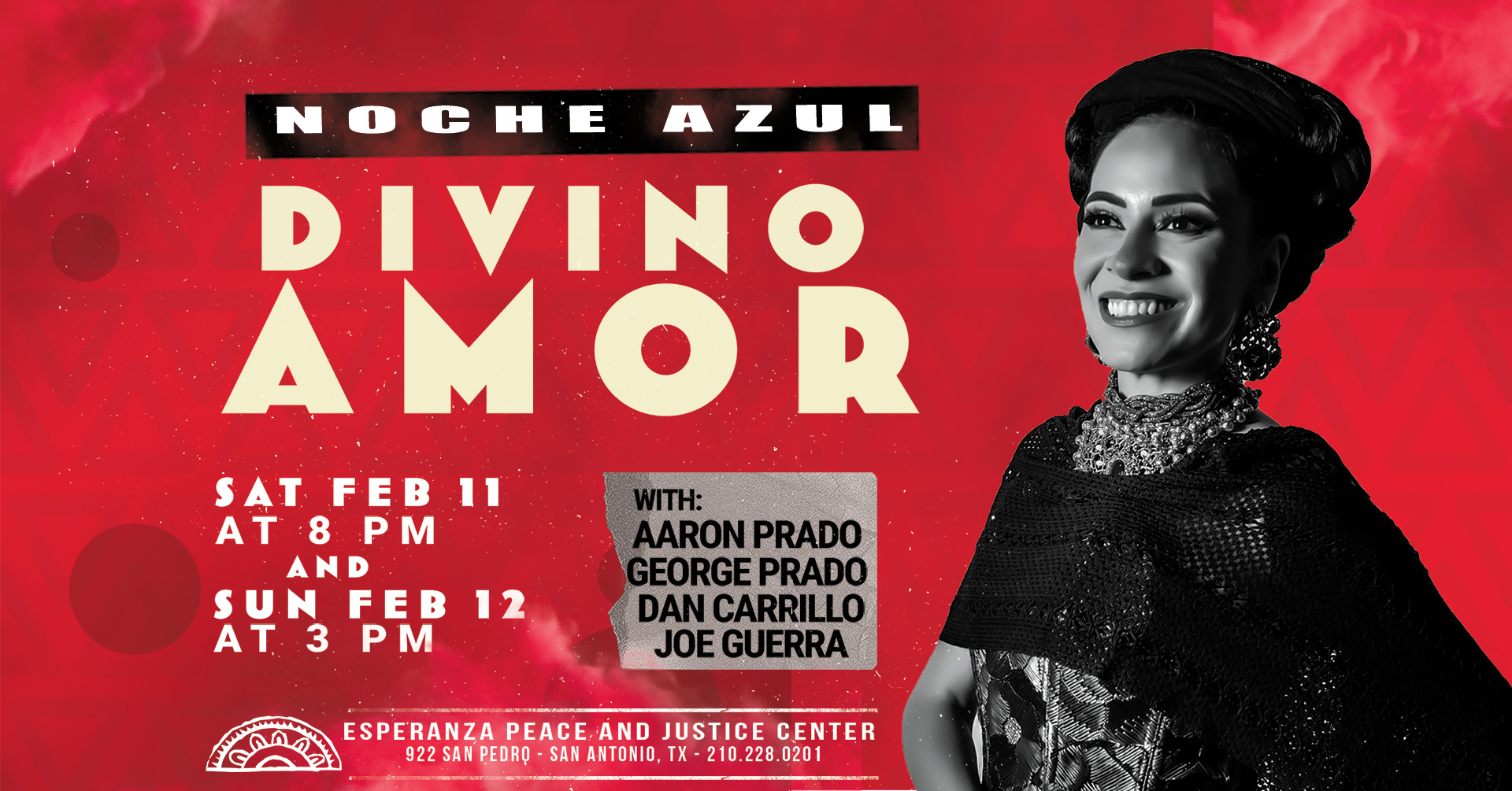 Join us for our monthly Noche Azul concert on Saturday, February 11, at 8 PM, and Sunday, February 12, at 3 PM.
Musicians accompanying Azul: Aaron Prado, George Prado, Dan Carillo and Joe Guerra.
✨ Doors open around 7:30pm on Saturday and 2:30pm on Sunday. Admission is $7 más o menos at the door, but any donations are appreciated. ✨
🎟 Admission ONLY sold during the day of the concert starting at 6:30pm Saturday and 1:30 pm Sunday 🎟.
Seating is first-come first-served. Tickets are numbered and folks are let up in order of ticket purchase.
Concessions will be available for purchase.
Stairs and elevator available for use to get to the 2nd floor where the concert takes place.
Azul Barrientos is a musician dedicated to observing and conserving the cultural influences and interconnections between Latin America, Africa, Europe, and Mexico. Born in Mexico City, Azul was introduced to Latin America's traditional and folkloric songs at an early age. This legacy drives her passion for reviving lost cultural traditions and sharing each song's unique history. Azul moved to San Antonio as a young woman, developing a reputation as a bridge-builder between Mexicana and Chicana cultures. She rejoices in her Latina roots, giving new life to the rhythms and stories of previous generations.
Noche Azul de Esperanza Monthly Concerts feature unique musical selections, cultural and historical research, multimedia projection, and diverse guest musicians. The sounds and genres of Noche Azul have included boleros, rancheras, tangos, folk, jazz, Afro-Latino, and much more.
For more information on the concert, please call the Esperanza Peace and Justice Center at 210-228-0201.