Monica Palacios in "I'm Still Here"
Friday, October 14 @ 7:00 pm

-

Saturday, October 15 @ 7:00 pm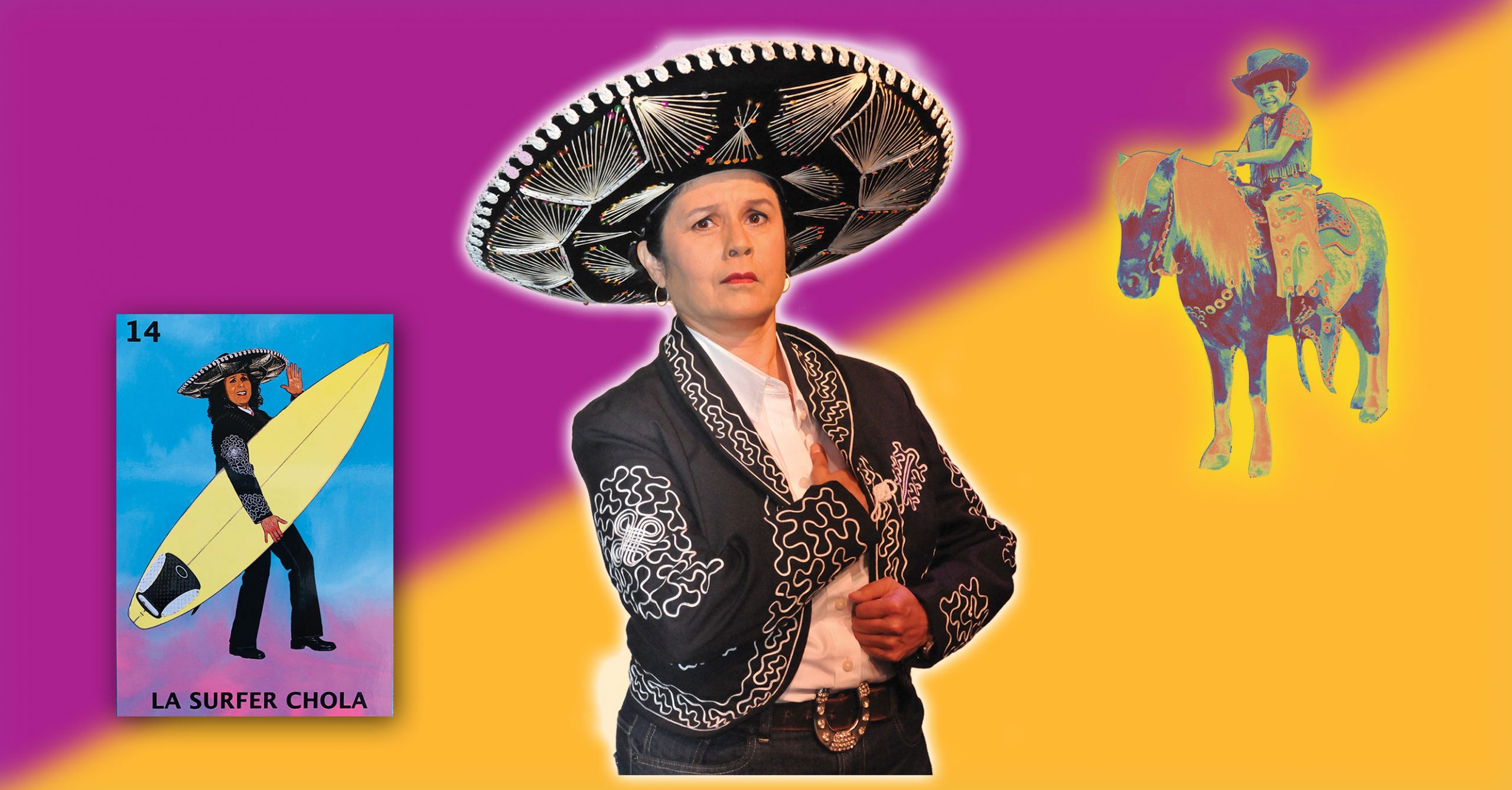 Celebrate 40 years of fierce Queer Chicana Lesbiana Performance with Monica Palacios and her solo show I'M STILL HERE. Turning 60 was a big milestone and the passing of her mother was a bigger life changing event, compelling Monica to create a show high lighting stories from her childhood and her teen years—the 1960s and 70s. "Nostalgia is comforting and sweet, allowing me to find tranquility in what was, so I can face what is and what will be. Originally, I was going to perform this show at the end of March 2020 but the pandemic shut it down. I've waited 2 long years and 7 months to reschedule and I promise you a jotería quinceañera good time!"
Monica was last at the Esperanza May 1998 doing two benefit performances because the Esperanza had been defunded by the City of San Antonio.
Listen to Monica's recent Texas Public Radio interview here!
Monica Palacios is a queer Chicana Los Angeles based writer/performer, creating performance and written work promoting the LGBTQ Latinx experience. Palacios is featured in the new queer film: STAND UP, STAND OUT: The Making of a Comedy Movement, winner of Best Documentary Santa Fe Film Festival 2021, about the first gay comedy club in the nation in San Francisco 1980s. Monica received the Nancy Dean Lesbian Playwriting Award 2021 by Open Meadows Foundation. Monica was selected as the Lucille Geier Lakes Writer-in-Residence at Smith College, Spring 2019. She was granted The McKenna Guest Artist Award 2019 at Holyoke Community College. Monica received a Postdoctoral Rockefeller Fellowship from UC Santa Barbara, enabling her to write, direct and produce her play: Sweet Peace. She has studied under iconic playwrights: Maria Irene Fornés, Luis Alfaro, Migdalia Cruz and Paula Vogel. Monica has received numerous awards, including the City of Los Angeles as a Latinx LGBTQ Trailblazer 2017. Los Angeles Mayor Antonio Villaraigosa declared October 12, 2012 "Monica Palacios Day" honoring her 30-year career as a pioneering Chicana lesbian writer/performer.