Lerma's Groundbreaking and Press Conference
Monday, July 15 @ 10:00 am

-

12:00 pm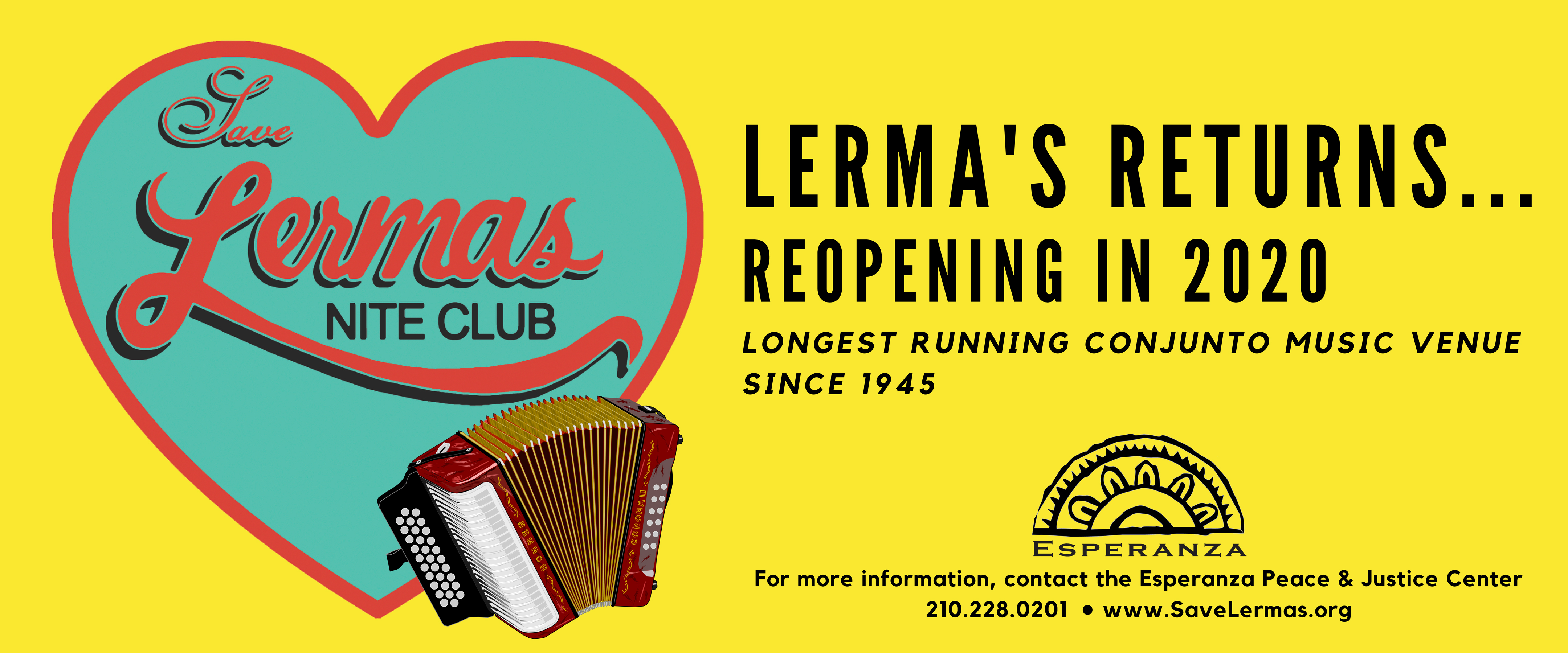 We are pleased to announce we've hired Davila Construction and that we are going to have the official ground breaking ceremony for the Lerma's building on Monday, July 15, 2019 at 10am.
This Ceremony will take place in front of the Lerma's building at 1602 N. Zarzamora St., starting at 10am with the press conference beginning at 10:30am. This event will be a great photo opportunity for community members before we start selective demolition of the building leading into construction.
Hard hats, shovels and Conjunto music will be part of the celebration!
Press Conference Speakers:
• Esperanza Board Member – Dr. Norma Cantu
• District 1 City of San Antonio Councilman – Roberto Carlos Treviño
• San Antonio Conservation Society Board President – Patti Zaiontz
• Precinct 2 Bexar County Commissioner – Justin Rodriguez
• Preservation Texas Board of Directors President – Ann Benson McGlone
• City of San Antonio Mayor – Ron Nirenberg
• City of San Antonio Deputy Historic Preservation Officer – Kathy Rodriguez
• Esperanza Peace and Justice Center Director – Graciela I. Sánchez
• Panfilo's Güera Musician and Lead Director – Belen Escobedo
💥 It's the middle of the day so we encourage folks to bring an umbrella or hat, a reusable water bottle, folding chairs and closed toe shoes. Please take photos! 💥
💥 Please bring your grandfather's pico or your güelas pala, your hard hat, and some closed toe shoes! Bring your accordion or bajo sexto!💥
Tell your comadres and your compadres, your abuelas and abuelos, your tias and your tios, the primas and the primos…TELL EVERYONE!
Remember that not all of our community has Facebook, so pick up the phone and CALL them to INVITE them. 💓