Las Tesoros de San Antonio | Celebration & Reception
Friday, September 6 @ 6:00 pm

-

8:00 pm
Event Navigation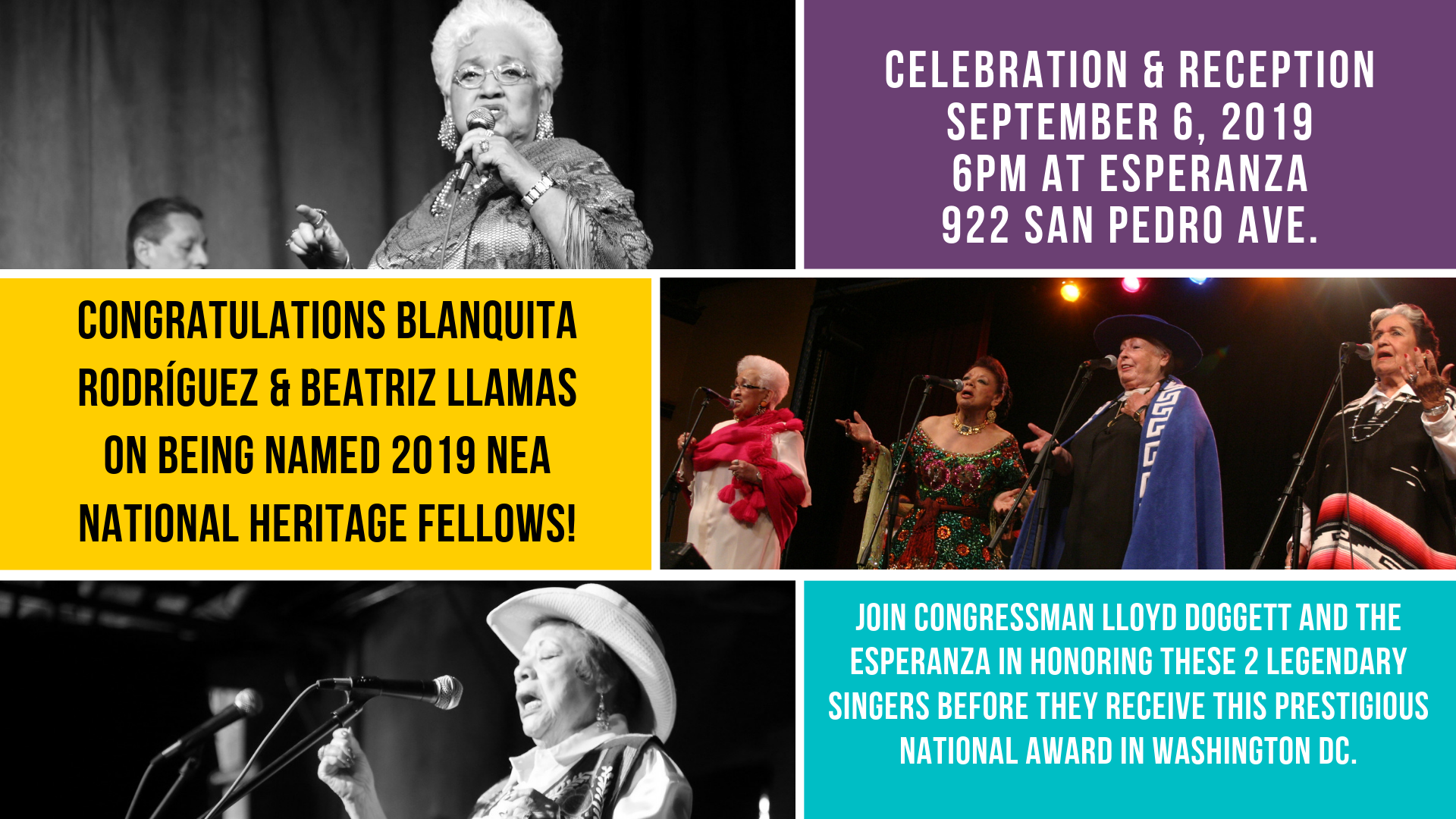 ¡Felicidades! a Beatriz Llamas and Blanquita Rodriguez (aka "La Paloma del Norte" and "Blanca Rosa") of Las Tesoros de San Antonio, who have been named 2019 National Endowment for the Arts National Heritage Fellows. This is the highest national honor in the folk and traditional arts!
Join us, along with Congressman Rep. Lloyd Doggett, as we celebrate Beatriz & Blanca before they head off to Washington DC for the awards ceremony and National Heritage Fellowships concert!
Both Beatriz and Blanca had incredible singing careers locally, nationally, and internationally in the 1940s-60s. In 2008, the Esperanza Peace & Justice Center brought them together and they reemerged as Las Tesoros de San Antonio — along with fellow legends Rita Vidaurri and Janet Cortez who have since passed away.
Beatriz and Blanca continue the legacy of Las Tesoros, and now join the ranks of previous National Heritage Fellowship awardees Lydia Mendoza, "Flaco" Jimenez, and Eva Ybarra.
Their national concert will be webcast on Friday, September 20 at 7pm CT at www.arts.gov. Viewers can join the celebration on Twitter using the hashtag #NEAHeritage19.