Imprisoning a Generation: Film Screening & Discussion
Friday, August 9 @ 6:30 pm

-

8:30 pm
Event Navigation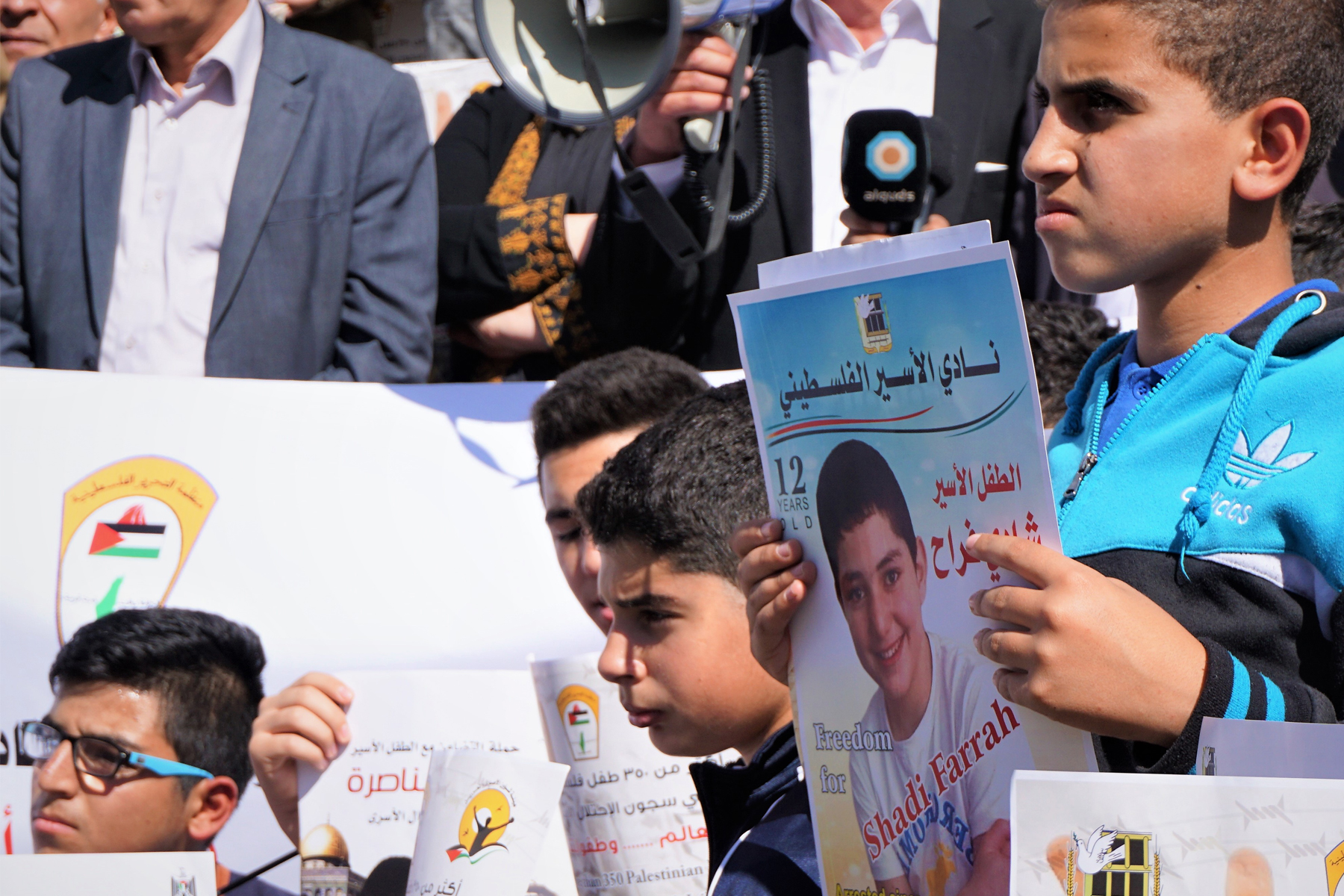 Join Jewish Voice for Peace SA on Friday, August 9, for a film screening and discussion on "Imprisoning a Generation," a short documentary that tells the stories of Motaz, Marwan, Nooran, and Shadi, four Palestinian children, who were born into the Israeli occupation, and suffered through Israeli military detention.
As the US government continues its inhumane policy of family separation and child detention, often in poor, dangerous conditions, so does America's close ally, Israel. Americans pay Israel $3.8 billion annually to help Israel maintain its brutal military occupation of Palestine. Sharing tactics, strategies and technologies with the US government, Israel uses Palestinians for field testing to further develop their "security" industry. In order to deter Palestinian resistance to the occupation, Israel is increasingly targeting Palestinian youth. Please join Jewish Voice for Peace for this film screening followed by a discussion. Refreshments and snacks will be served.
About the film: Imprisoning a Generation is a documentary film following the stories of four young Palestinians who have been detained and imprisoned under the Israeli military and political systems. Their perspectives, along with the voices of their families, combine to form a lens into the entangled structures of oppression that expand well beyond the prison walls. Click here to check out the trailer!
Hosted by Jewish Voice for Peace SA which is an organization that opposes anti-Jewish, anti-Muslim, and anti-Arab bigotry and oppression. JVP seeks an end to the Israeli occupation of the West Bank, Gaza Strip, and East Jerusalem; security and self-determination for Israelis and Palestinians; a just solution for Palestinian refugees based on principles established in international law; an end to violence against civilians; and peace and justice for all peoples of the Middle East.