Hays St. Restoration Group Challenges City's Backroom Deal With Private Developers
Tuesday, June 4 @ 6:00 pm

-

7:00 pm
Event Navigation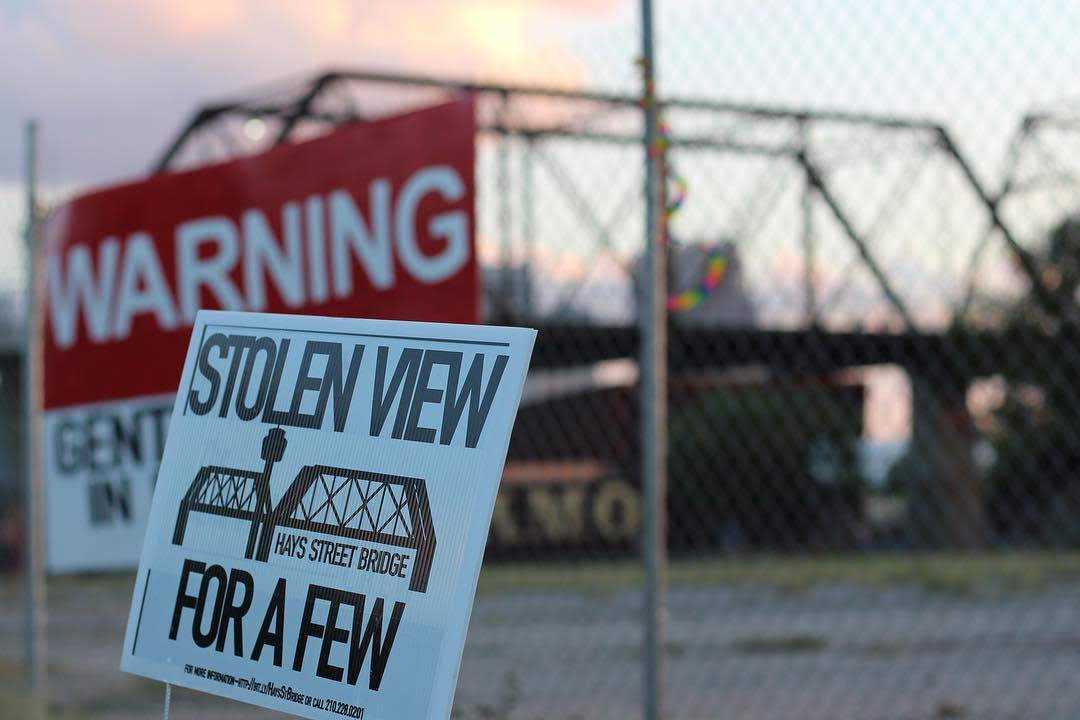 The City of San Antonio cannot fix corruption with more corruption. In the midst of a housing crisis, San Antonio's Eastside is one of the fastest gentrifying neighborhoods in the nation. Meanwhile, CoSA is giving away our neighborhood to developers with deep ties to powerful City officials past and present. The developers behind the project adjacent to the Hays Street Bridge, Eugene Simor and Mitch Meyer are entitled to no more than what they paid the city: zero. They took a major business risk when they lobbied the City to break its agreement with the Hays Street Bridge Restoration Group, and attempt to commercially develop the property instead. The payoff projected to be millions in profits, and over $1M in taxpayer funded incentives, a true giveaway.
The Hays Street Bridge Restoration Project is only half done. The Bridge is a national landmark and should be recognized as such. Hays St. Bridge is a visual reminder of San Antonio's railroad industry and of the African American and Mexican-American communities that worked on the railroads. While the City has offered Simor and Meyer land and subsidies valued at approximately $4.5 million dollars, a "win-win-win" according to Councilman Hall, the City has made no commitment to the Hays St. Bridge Restoration Group and residents of San Antonio to complete and maintain the Hays St. Bridge and associated facilities.
The press conference will begin at 6:30pm at the east end of the Hays Street Bridge. Representatives will speak.