Día de los Muertos Outdoor Community Altar Exhibit
Sunday, November 1

-

Sunday, November 8
Event Navigation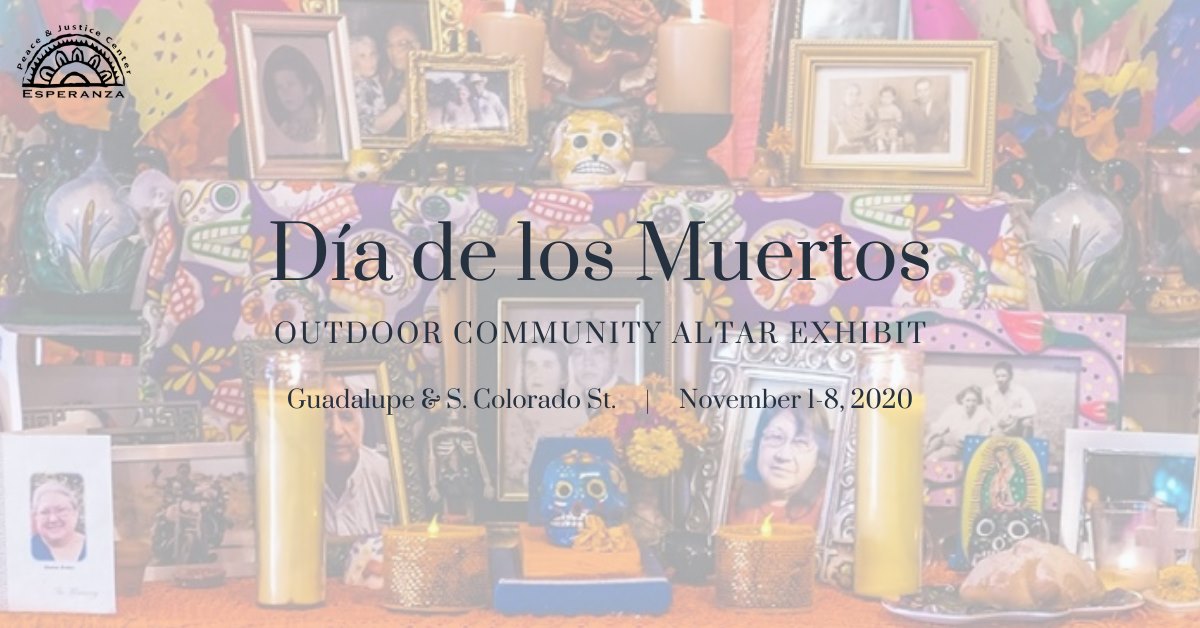 At the Esperanza we are preparing to celebrate Día de los Muertos! This year, as we are unable to have our usual in- person celebration, we will be working with community members in the neighborhood around the Rinconcito de Esperanza on the Westside to build altares in their front yards.
We will also be building a large altar at the Rinconcito de Esperanza for community members, including victims of Covid-19, on the corner of Guadalupe and Colorado.
This Outdoor Community Altar/ Ofrenda Exhibit created will stay on display after November 1 thru November 8 so that community can visit, learn more about the traditions, and pay their respects.
We would like to ask you, our community, to send in fotos and memorias of loved ones who have passed so we can include them on the community altar.
Please send us your best quality fotos with memorias and dates of birth and death please email to esperanza@esperanzacenter.org with the subject line: Día de los Muertos by October 31st.
If you would like to volunteer and help prepare the community altars, please call 210.228.0201 and leave a message or email us at esperanza@esperanzacenter.org. Gracias!
Photo: Lupito's Photography