Corner of Cherry & Lamar | Photography Contest
Friday, July 6 @ 10:00 am

-

11:59 pm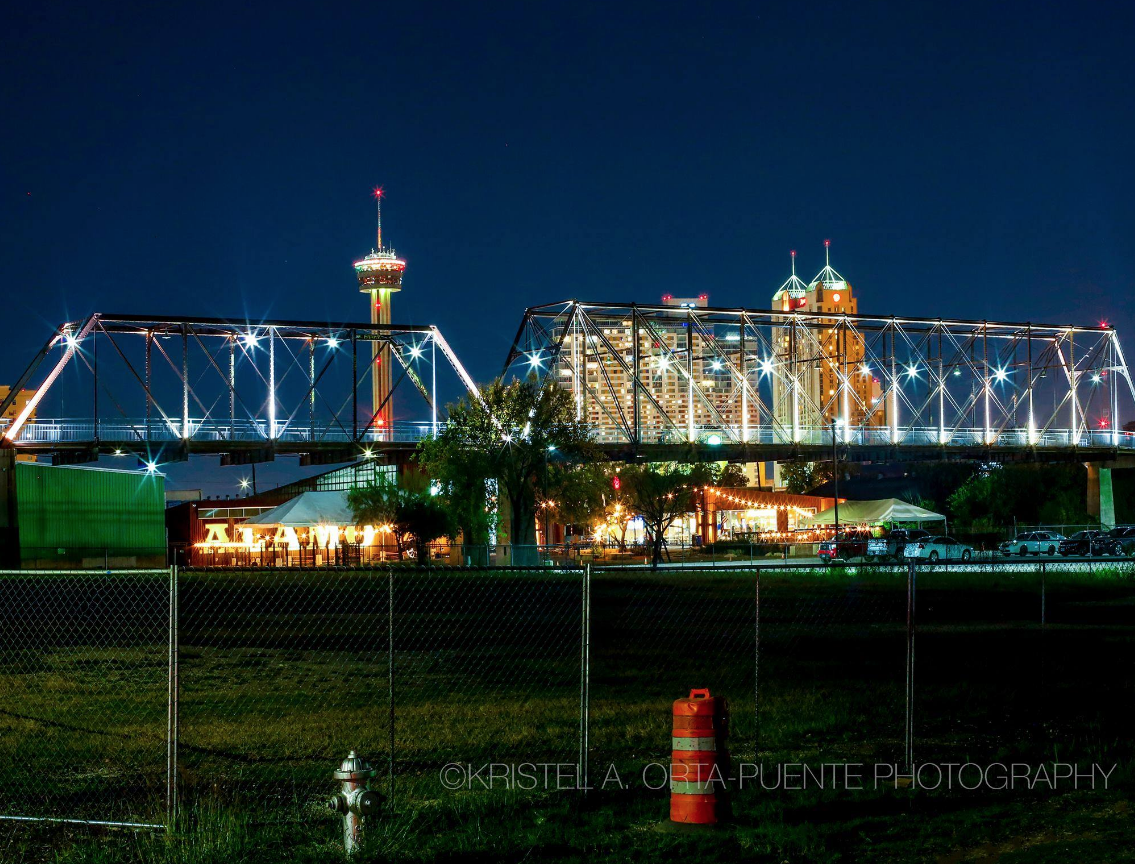 APPLICATION – bit.ly/cherryandlamar
"Corner of Cherry and Lamar" Photo Contest
SUBMISSION DEADLINE EXTENDED: Friday, July 6, 2018
This is a collaboration between the Esperanza Peace & Justice Center and the Hays St. Bridge Restoration Group. Contest is open to locals and visitors alike! You don't have to be from San Antonio to see the value in preserving the view of the Hays St. Bridge from the Corner of Cherry and Lamar.
The goal of the contest is to raise awareness about the beautiful view of the historic #HaysStreetBridge with the city in the backdrop. If developers are allowed to build "The Bridge Apartments" we will lose the best cityscape view in all of San Antonio. We want to show that 803 N. Cherry belongs to all the community. It was donated to The Hays Street Bridge Restoration Group to be a park, and it should be a park.
Photos chosen in each category will be featured in a Gallery Show with location and date TBA.
Submissions will be voted on by a panel of artists, photographers, and community members. There is no fee to submit. All work submitted must fall into a relevant contest category. Please include names of all people or pets in the photos and whom to give photo credit to. You must photo credit all contributors to your submissions. Only submit original work that belongs to you.
Once you have completed your application (http://bit.ly/cherryandlamar), please also email photos (title, contest category, high quality jpegs, photo credit, etc ) to cherryandlamar@gmail.com.
For questions, contact us at cherryandlamar@gmail.com or call The Esperanza Peace and Justice Center at 210-228-0201.
Follow us on Instagram (@haysstbridge) and Facebook (Hays Street Bridge Community SA) for updates!
**CATEGORIES**
• Best Pet Photo ($100) — take a photo of your pet or with your pet! In the original site plan for 803 N. Cherry, there was a dog park in the sketches.
• Best Family Photo ($100) — Gather all your neighbors and friends that are like family, or whoever you consider your family; YOU define family!
• Most Trackable Likes & Shares on Facebook/Instagram ($100) — Take the pic and share away on social media! Get everyone you know to like and share your photo!
• Under 18 Category ($100) — Calling all students! Use your skills and imagination to take an amazing photo.
• Best Active Shot ($100) — Imagine the spot being used for what it was intended for. Show us your hike, bike, soccer, yoga, any sport or hobby!
• Wildcard ($100) — Show us your wildest, most creative out of the box photo. This category, like the depths of imagination, is limitless.
• Grand Prize ($300) — Best overall photo from all submitted in respective categories.
Honorable Mentions will also be included in the gallery show.
---