the Big Give!
Wednesday, September 20 @ 6:00 pm

-

11:59 pm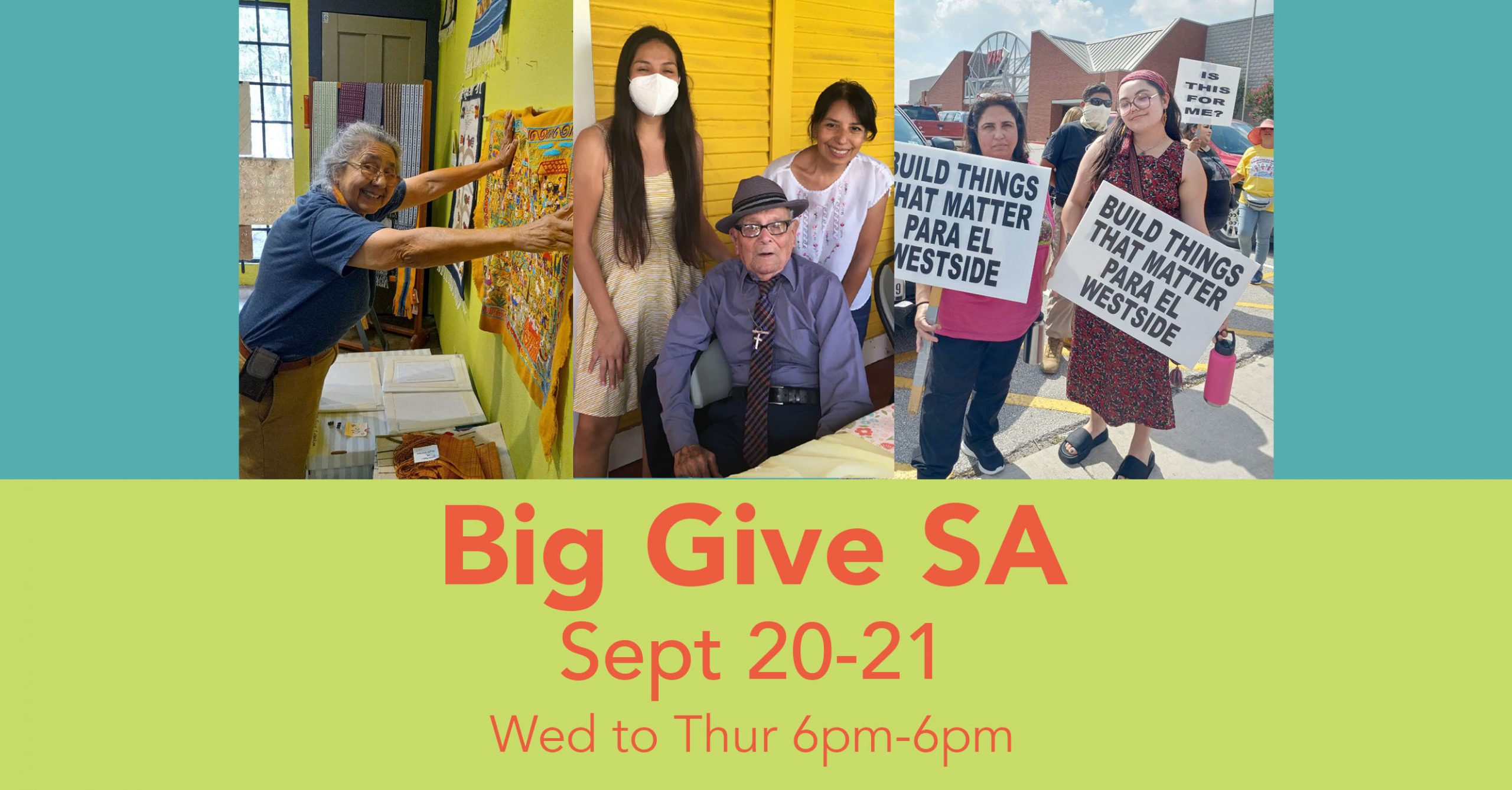 It's that time again! #BigGiveSA2023 is next week, September 20-21 and we are so excited. SAVE THE DATE and get ready to give!
The Big Give is a full 24 hours of online giving to nonprofits in South Texas! We invite you to support Esperanza by visiting theBigGiveSA.org to donate between 6pm September 20nd and 6pm September 21st.
Help us reach our goal of $12,000 and 10 new Monthly Donors to support the Esperanza's cultural programming and community organizing!
Your gift of $10, $35, $50, $100 or more, or your commitment to become a Monthly Donor, is a gift of solidarity, supporting our shared goal of creating a more just, inclusive, and progressive community for all of us.
---
Double your donation!
SPECIAL MATCHING MINUTES
Try to submit online during the following minutes
Wednesday  6:10pm | 7:10pm | 8:10pm | 9:10pm | 10:10pm
Thursday  9:10am | 12:10pm | 2:10pm | 3:10pm | 4:10pm | 5:10pm
Thursday's Matching 5 minutes 1:10pm to 1:15pm
---
To save time & pledge early,
– call 210.228.0201 and leave a message
– email fundraising@esperanzacenter.org
To donate visit bit.ly/BigGiveEsperanza