A STRIKE AND AN UPRISING (in texas) | Documentary + Plática
Friday, March 23 @ 7:00 pm

-

9:30 pm
Event Navigation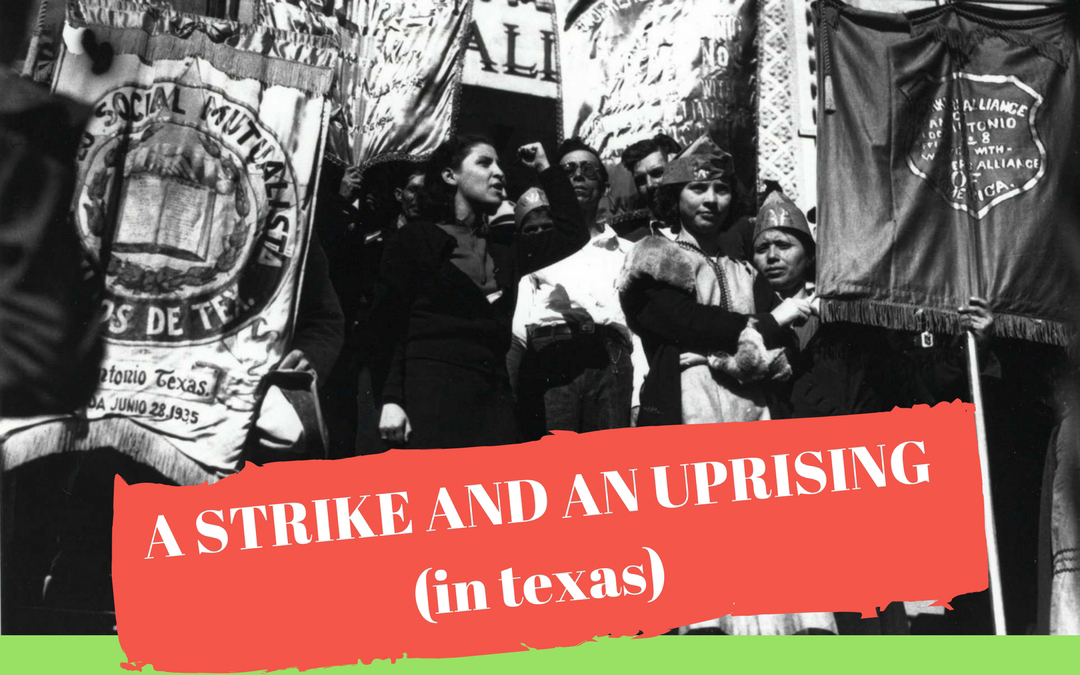 Film + Plática w/Director Anne Lewis
Friday, March 23 at 7pm at Esperanza
A STRIKE AND AN UPRISING (in Texas) is an experimental documentary based in the telling of two events: the San Antonio Pecan Shellers' strike of 1938 and the Jobs with Justice march led by Nacogdoches cafeteria workers, groundskeepers, and housekeepers in 1987.
Join us on Friday, March 23 at 7pm for a screening of Anne Lewis' experimental documentary "A Strike and an Uprising (in texas)" which is based on the telling of two events: the 1938 San Antonio pecan shellers' strike led by Emma Tenayuca and the 1987 organizing campaign of black workers at Stephen F. Austin State University in Nacogdoches.
Following the documentary, we will have a plática with director Anne Lewis and local community activists.