Esperanza's board and staff consist of dedicated individuals from all ages, races, ethnicities, sexual identities, religious and political ideologies, and socioeconomic upbringings. We came to the Esperanza at different times in our lives. Some of us have stayed a while, some have left, and others return and leave as their needs direct them. We are people surviving in a world overwhelmed with hate and anger, but we are also people who still hold on to hope. We believe in the role of art and culture in helping to share that hope. We believe that peace and justice can be reached, but we are people who also know that the road to esperanza, peace, and justice takes time and patience. Despite this, we are committed to the mission and vision of the Esperanza. We are Esperanza.
Staff
Amelia Valdez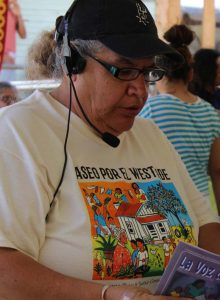 Buena Gente Coordinator
Amelia Valdez was born and raised in the Westside of San Antonio. She graduated from the University of Michigan in 1989 and received a scholarship for International Studies in the Caribbean through the Minority Community Scholarship Studies program. She is a published author in the anthology "Inside Separate Worlds," which is currently being used at the University of Michigan. Amelia's professional career started at the Boys & Girls Clubs of San Antonio as Director of Education and she was also a part of staff and policy development. During this time, Amelia also helped secure funds for youth programs and received recognition for youth development. Afterwards, Amelia worked at the Girl Scouts of Southwest Texas as a Program Specialist where she played a major role in transitioning the organization to the Westside of San Antonio in order to serve more girls in the inner city.
Eliza Perez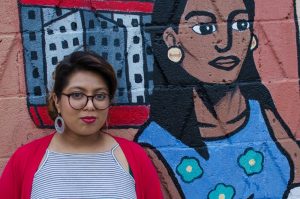 Cultural Arts Programmer and Outreach Coordinator
Eliza grew up in Pharr, Texas a small city in El Valle del Río Grande. She graduated from Trinity University in San Antonio where she studied communication and creative writing. Eliza primarily serves as a cultural arts programmer, focusing on event programming, technical equipment operation, outreach material design, and event outreach and public relations.
Graciela Sanchez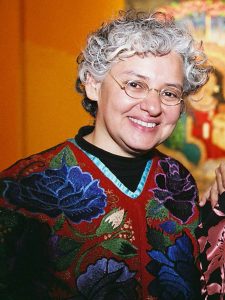 Director
Graciela follows in the footsteps of her mother and abuelitas, strong neighborhood women of color cultural workers and activists of San Antonio.  As a Buena Gente of the Esperanza Peace and Justice Center, a community-based cultural arts/social justice organization, Graciela works with staff and community to develop programs that culturally ground working class and poor people of color, queer people and women, individuals who are survivors of cultural genocide. Facilitating conversations on issues of colonization, genocide, power, violence, racism, sexism, and homophobia among others, Graciela works with community members to develop and curate programs such as CineMujer, Uprooted: Tierra, Gente, y Cultura, Palestinians and Other Occupied Peoples, as well as organize gente to challenge oppressive laws in San Antonio, the United States and the world.
Natalie Rodriguez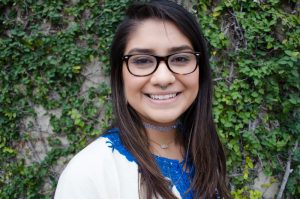 Grassroots Fundraiser
Natalie was born and raised in Houston, Texas. In the year 2016, Natalie conducted her Internship and Fellowship at the Esperanza. In Fall 2016, Natalie graduated from UTSA where she earned her Bachelor's Degree in Anthropology with minors in Women's Studies and Spanish. Her passion is to organize and advocate for the LGBTQIA, POC, IMMIGRANT, and SILENCED COMMUNITIES.
At the Esperanza, Natalie with the help of Staff, Conjunto, and Buena Gente work to incorporate fundraising aspects into all of our events. As a grassroots organization, the Esperanza focuses on creating and maintaining equal relationships with all of our donors and the communities we serve. Natalie and the fundraising committees work together to organize and plan specific events in order to grow our Esperanza community, but also to ensure financially that the Esperanza can continue the work it has been doing for 30 years.
Sarah Z. Gould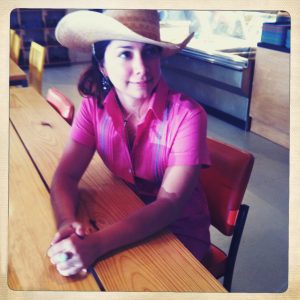 Westside Community Museum Coordinator
Dr. Gould, a native Texan with over a decade of museum experience, has held fellowships at the Smithsonian Institution, the Winterthur Museum, and the American Antiquarian Society, and is a National Association of Latino Arts and Culture (NALAC) Leadership Institute alumna. As lead curator at the UTSA Institute of Texan Cultures, she curated over a dozen exhibits on history, art, and culture and managed one of the state's most significant oral history programs. Additionally, she is the co-founder and co-chair of Latinos in Heritage Conservation, a national organization that promotes historic preservation within American Latino communities and advocates for the protection of American Latino tangible and intangible heritage at local, state, and national levels. She also serves on the boards of El Camino Real de los Tejas National Historic Trail Association and the Friends of the Texas Historical Commission, and is an active member of the Westside Preservation Alliance, a coalition dedicated to promoting and preserving the working-class architecture of San Antonio's historic Westside. Dr. Gould received a BA in American Studies from Smith College and an MA and PhD in American Culture from the University of Michigan.
Susana Segura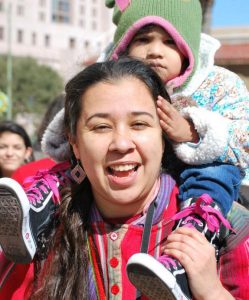 Arte es Vida Project Coordinator and Barrio Historian
Susana Segura has been organizing in the Westside community since 1988. Her work has been with social service agencies, labor organizations, health awareness services and cultural arts groups but always grassroots organizing. With the demolition of La Gloria, a historic building, she started working alongside community to preserve the working class neighborhoods while making sure not to gentrify the barrio. She is currently working with Esperanza Peace and Justice Center to restore Lerma's Nite Club, the longest running live conjunto music venue in the country, listed on the National Register of Historic Places. As an organizer she is involved in campaigns of social, economic and environmental justice struggles centered around people of color, the working class and the LGBTQ community.
Marisela Barrera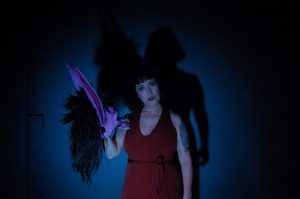 Radio Esperanza Coordinator
Marisela Barrera is a Tex-Mex writer and teatrista, currently working on a collection of short stories and a novella. She teaches writing at Northwest Vista College and is a Writer in Communities with Gemini Ink. Her writing has appeared in the Journal of Latina Critical Feminism, the Concho River Review, the Rivard Report, Out in SA, Texas Matters, the San Antonio Current, HowlRound, and TheaterJones, among others. She is a member of the Macondo Writers Workshop and a stage director. Chingos de directing credits include projects with AtticRep at Trinity University and the Tobin Center, Cara Mia Theatre, the Guadalupe Cultural Arts Center, and Jump-Start. She has performed in Latino cultural centers in Dallas, Houston, Austin, and San Antonio. She earned a BFA in Acting from Southern Methodist University, and MA and MFA degrees in Creative Writing, Literature, and Social Justice from Our Lady of the Lake University. She's a member of  Jump-Start Performance Co.'s artistic ensemble and board of directors. Marisela was awarded the National Association for Latino Arts & Culture's (NALAC) Fund for the Arts Award for "Ruby Reds, Big Birds y Burras," a linked story collection, and was named a finalist for the 2018 Leah Ryan Fund for Emerging Women Writers. She is an alumna of NALAC's Leadership and Advocacy Institutes and frequently volunteers for peer-review cultural panels at the local, state and national levels. Se siente muy fine working with Radio Esperanza to empower buena gente to speak out about injustices through media literacy and equitable access to radio. Find her work at mariselabarrera.com.
Imelda Arismendez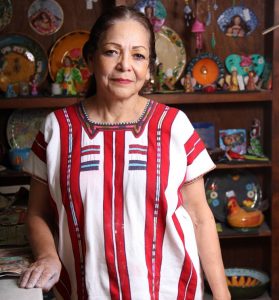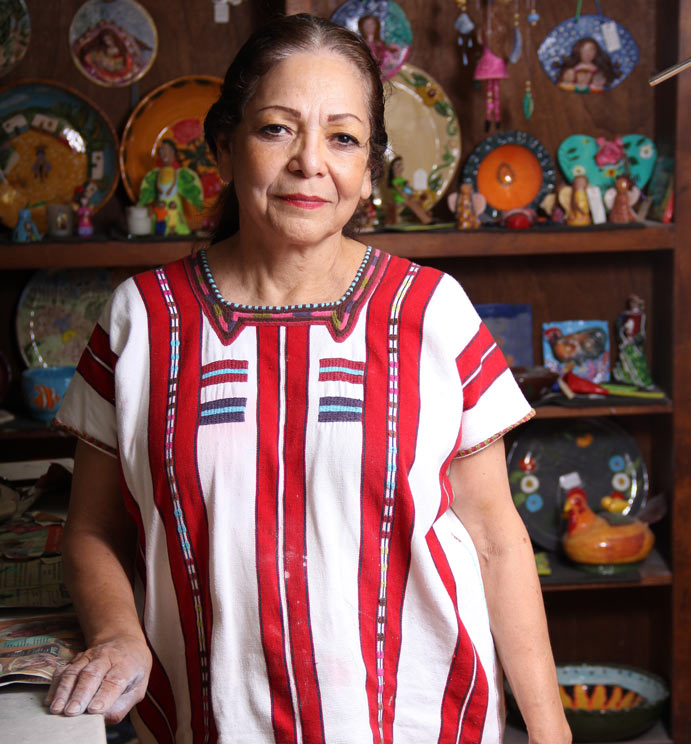 MujerArtes Coordinator & Teacher
One of the founding members of the first class of MujerArtes. My first teacher was Magda McChesney and I remember her softening the clay by slamming it on to the floor. I have learned from each teacher and have been part of many groups of mujeres at la casita. Veronica Castillo's child, Alfonsina,  grew up with us at MujerArtes. Each teacher has taught me something and as a result I have become a clay artist, myself. I try to work the best way I can with each woman and look forward to developing a new studio of our own at El Rinconcito de Esperanza.
Imelda Arismendez, siempre presente!  
May 1949 - May 2017
Our dear staff member, Imelda Arismendez, coordinator of MujerArtes passed into spirit this summer after receiving a diagnosis of terminal illness. Imelda was one of the original artists of the women's clay cooperative that opened in 1995. This was Imelda's 20th year with MujerArtes and the Esperanza Peace and Justice Center where she not only represented MujerArtes but also was actively involved in programming, fundraising and community actions. In September of 2015, MujerArtes celebrated its 20th anniversary with an extraordinary exhibition, "Barrio de Barro: Reclamando y Recordando el Westside de San Antonio," that paid tribute to the Westside neighborhoods that many of the women were originally from. Imelda, along with with the mujeres, conceptualized and organized an exhibit of 25 clay replicas of recognizable Westside structures such as the Guadalupe Church, the Cheers Bar, the former Guadalupanita Café and homes arranged along Westside streets with details of the yards, streets, and backyards typical of the Westside showing children playing, clothes hanging, families gathered for celebrations around barbecue pits, religious shrines and greenery surrounding each house. Imelda's love of art and immense talent was matched only by her love of the women of MujerArtes who she believed in and supported in many ways. She was an incredibly hard worker and could be found on top of scaffolding at the Esperanza working alongside staff members in preparation for an exhibit or program. This spring, before her diagnosis, Imelda could be seen working on the new earth block studio at El Rinconcito de Esperanza that will open September 2017. Imelda's spirit and creative energy will be felt in the new MujerArtes studio with her artwork forever imbedded in the earth block walls and her presence in the hearts of the women of MujerArtes. The buena gente of Esperanza extend our heartfelt sympathies to her family and the many friends she touched while among us. Imelda Arismendez, siempre presente!  
Amy Kastely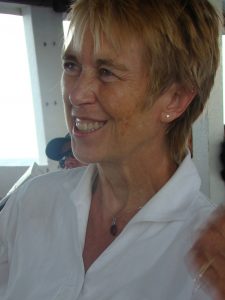 Amy is a senior professor of law at St. Mary's University Law School and a member of the bar in Texas and New Mexico. She is a nationally recognized authority on contract law, having co-authored a widely-known text entitled Contracting Law.  Professor Kastely also has written numerous articles exploring how law is shaped by narratives of race, gender, class, and other systems of subordination. Kastely served as lead counsel in Esperanza et al. v. City of San Antonio, the first case recognizing the importance of cultural rights in public arts funding. In addition, she has represented the Esperanza and numerous community coalitions in litigation and organizing projects involving a broad spectrum of important issues, including protection of the Edward's Aquifer; the right of communities to use public streets, sidewalks, and parks for cultural events and political expression; racial bias in the City's historic preservation practices; and the public's right to witness government deliberations and to hold government officials accountable to democratic values.
Ana L. Ramirez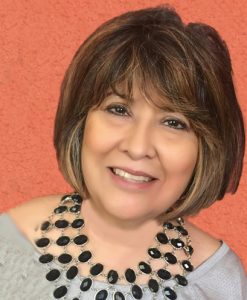 is a retired educator, San Antonio Independent School District. After having taught English at Lanier, she became an administrator - Principal at Harris Middle School, Principal at Jefferson High School and Human Resources Director. She then was Teacher Certification Officer at University at the Incarnate Word and Assistant to the Dean of the College of Arts & Sciences, Our Lady of the Lake University.
Gloria Ramirez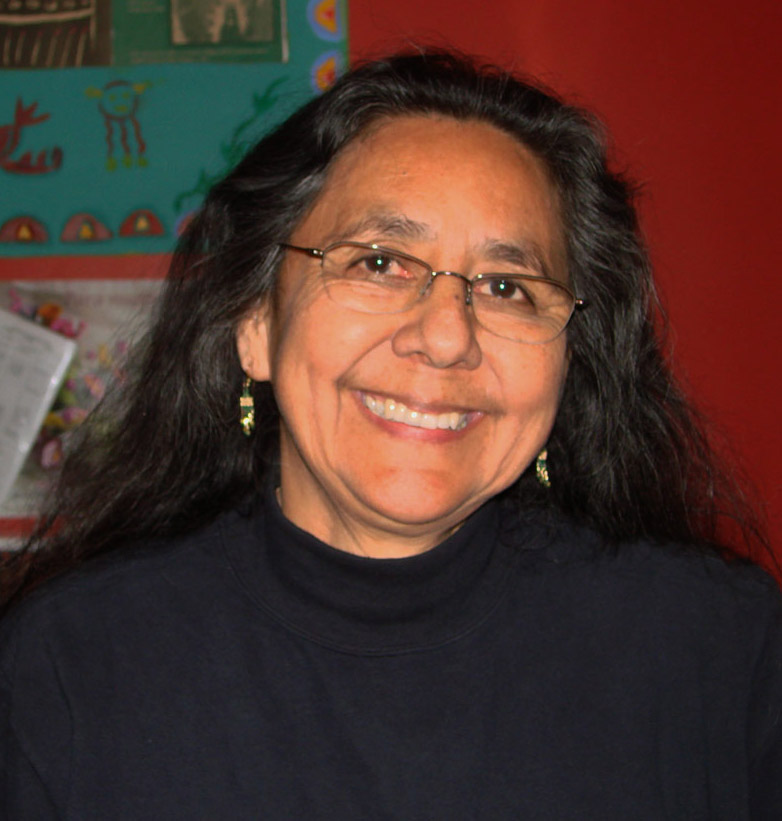 La Voz de Esperanza Editor
A native of Austin, Gloria has lived in San Antonio since 1977 is a retired bilingual early childhood educator. She was active in the anti-war movement and Chicanx movement as a student at UT-Austin in the late 60s and early 70s where she earned her undergraduate and graduate degrees. She has been involved with the Esperanza since its opening in 1987. Currently, she is a member of the PreK4SA board of directors, the Esperanza's Conjunto de Nepantlera
Jan Olsen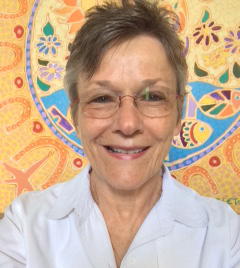 Jan Olsen is a member of the Conjunto de Nepantleras and has been a passionate supporter of the Esperanza for over twenty years. It has been a life changing and challenging experience. Jan has lived in San Antonio since 1990 after retiring from the Army. She has been an activist and advocate in the Maternal/Child Health community as a nurse-midwife, as an arts activist and as a acupuncturist. Jan brings the lessons of intersectionality learned at the Esperanza to her work with Planned Parenthood, the peaceCenter, Stonewall Democrats, Inner City Development,among others. Recently retired, jan"s current philosophy is to "be informed, be involved and be inspired."
Lillian Stevens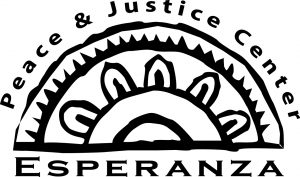 Lilliana Saldaña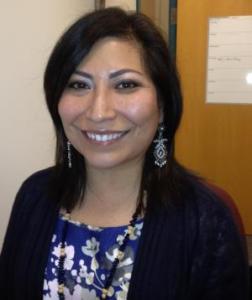 Lilliana Patricia Saldaña is a Chicana activist scholar raised in San Antonio's Southside. Saldaña attended Boston University where she earned her bachelor's degree in English and International Relations, with a concentration in Latin American Studies and a minor in Journalism in 1998. Shortly after completing her studies, Saldaña worked at a dual-language school in San Antonio's Westside and earned a master's degree in Bicultural-Bilingual Studies from the University of Texas at San Antonio in 2002. During her undergraduate and graduate studies, she was involved in numerous campus-activist projects and worked in community settings, synthesizing her passion for research and social change. As a doctoral student at the University of Wisconsin-Madison, Saldaña worked with Latina/o families to establish Nuestro Mundo, the first dual-language school in the city, and Formando Lazos, community development project with Latina immigrant mothers. She earned a doctoral degree in Human Development and Family Studies, with a minor in Chicana/o families, schools, and communities, from the University of Wisconsin-Madison in 2010. Her dissertation—"¡De mi barrio no me voy!: The identity and consciousness of Mexican American teachers at a dual-language school—examines the life histories of Raza teachers and the ways in which they transform, negotiate and reproduce the culture of schooling in San Antonio, Texas.
Nadine Saliba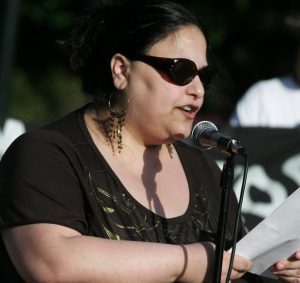 Nadine is a Lebanese-Syrian immigrant who has been working with the Esperanza to educate San Antonio and South Texas residents about the struggles in the Middle East. A translator, Nadine works to bridge the gap between "American" and "Arab American" through cultural understanding and translation, literally and figuratively. She writes for La Voz de Esperanza and speaks in the community on the plight of Arab immigrants."
Rachel Jennings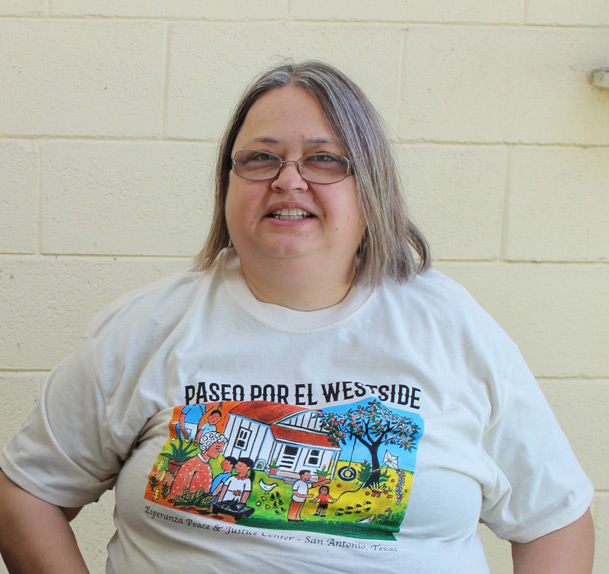 Rachel hails from the Appalachias. She came to San Antonio to teach at the University of the Incarnate Word and now works at San Antonio College as an adjunct professor in English.
Rodolfo Rosales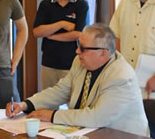 Rodolfo Rosales was born and raised in San Antonio, Texas. After receiving his BA from St. Mary's University and his MA from Trinity University in San Antonio he received his Ph.D. from the University of Michigan at Ann Arbor. He received a Post-Doctoral Fellowship from the Ford Foundation/NRC and now is a Senior Scholar at the Ford Foundation/NRC. In the natural course of events he was then appointed to the faculty at the University of Texas at San Antonio where he is now retired as an Associate Professor. He is the author of The Illusion of Inclusion: The Untold Political Story of San Antonio (UT Press, 2000) and co-editor of Latino Urban Agency (Univ of North Texas Press, 2012).
Tiffany Ross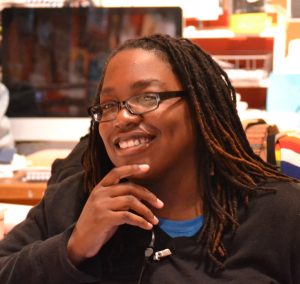 Tiffany joined Mental Health America of Greater Houston in June of 2014. Prior to this role, Tiffany worked at AIDS Foundation Houston as the Priority Population Program Coordinator working with ex-offenders who were HIV positive. Tiffany also traveled throughout the state of Texas to the various state jails and prisons teaching HIV/STI and mental health education to incarcerated men and women. At MHA, Tiffany is currently responsible for the management of the education and training programs such as Women's Mental Health, Chronic Illness & Mental Health and Mental Health & Aging. She oversees professional training for medical, mental health, and social service professionals as well as community education and outreach. Tiffany has a Bachelor's of Science in Sociology from The University of Houston-Downtown and a Master's of Science in Social Work from The University of Texas at Austin. She has been involved with the Esperanza for years now and is the Vice Chair of the Board in Houston for the Lesbian Health Initiative. She currently sits on the City of Houston Mayor's LGBT Advisory Board.