Noche Azul Sabor Guanajuato
Saturday, June 26 @ 8:00 pm

-

9:00 pm
Event Navigation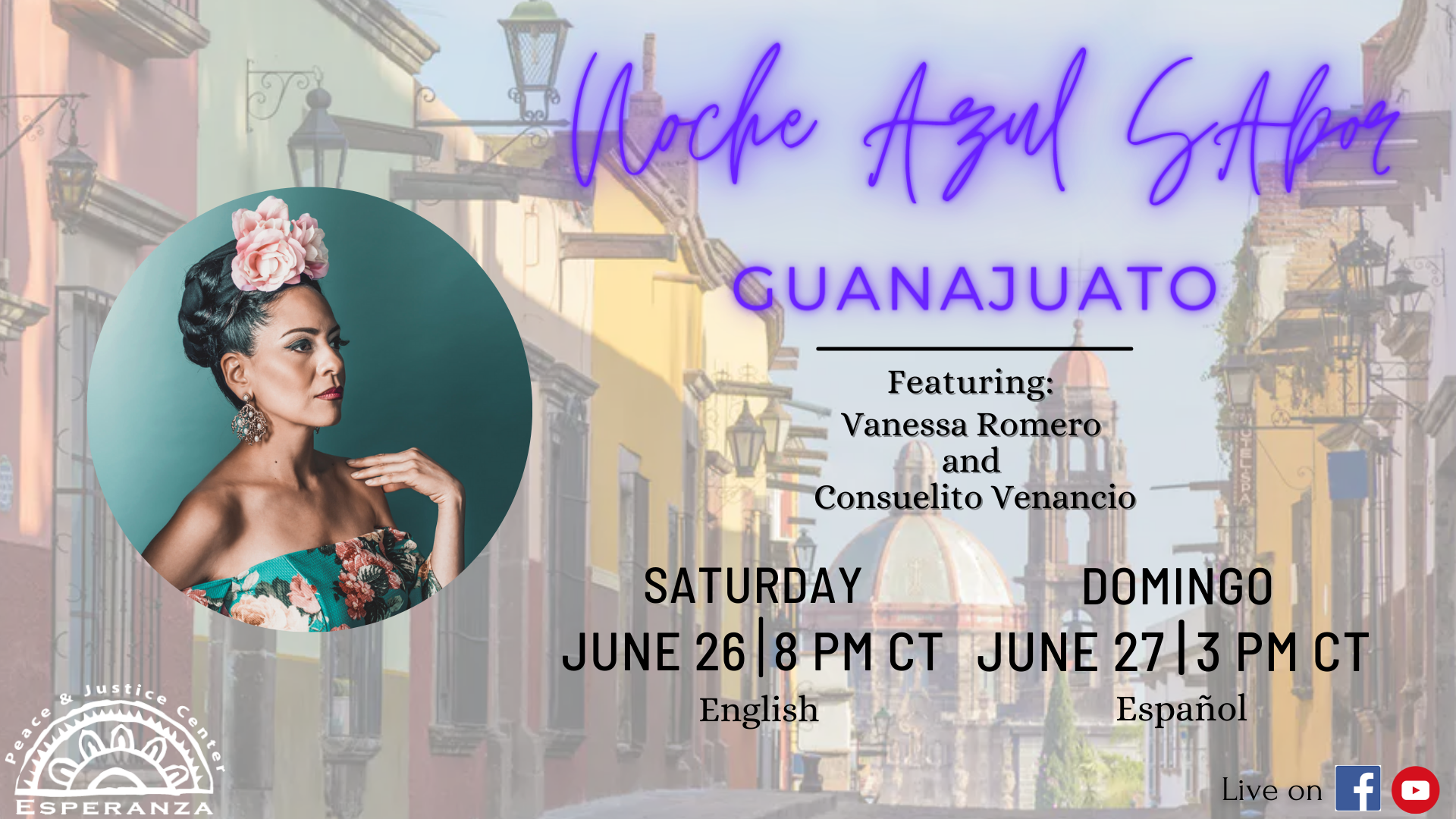 Join us for our monthly Noche Azul Sabor Series with Azul Barrientos! This month's concert will focus on Guanajuato region and guests include Chef Vanessa Romero from her Restaurant Raíces in San Miguel de Allende, Guanajuato. Blessing of the "Tortilla Ceremonial" by Vanessa's corn godmother Consuelito Venancio.
Tortillas Ceremoniales are remarkable occasion corn tortillas from the Otomí people of Mexico's Guanajuato and Querétaro, decorated with a painting of a design. The designs are intricate imprints in a natural, edible dye such as hibiscus or cochineals. The tortillas ceremoniales are for special occasions such as Día de los Muertos, weddings, and quinceañeras.
The music will be a mosaic of the composers born in Guanajuato like Maria Greever, Joaquín Pardavé, Juventino Rosas and Jose Alfredo Jiménez.
This event will stream live on:
Saturday, June 26th @ 8pm CDT (In English) & Sunday, June 27th @ 3pm CDT (En Español)
View the concert live or anytime after!
View the concert via Facebook @
www.facebook.com/esperanzacenter
www.facebook.com/azulbarrientosmusic
View the concert via YouTube @
www.youtube.com/esperanzacenter
www.youtube.com/azulmusicachannel
This programming is made possible by our generous donors and Buena Gente.
Donate via credit card @ www.esperanzacenter.org/donate or www.venmo.com/esperanzacenter. Gracias!