Second Saturday Convivio | Parenthood
Saturday, September 14 @ 10:00 am

-

12:00 pm
Event Navigation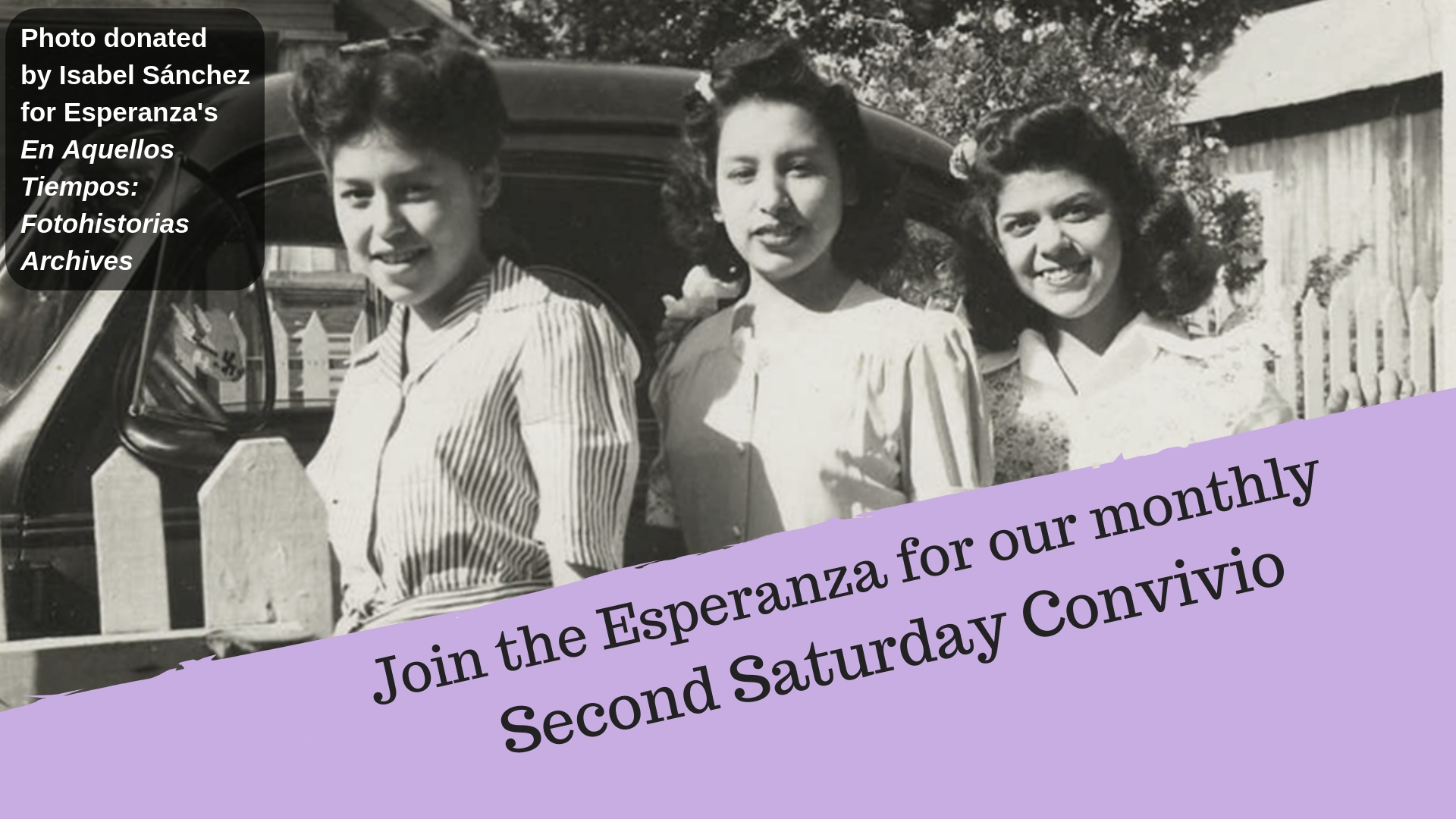 The Esperanza & the Corazones de Esperanza invite the community to our monthly 2nd Saturday gathering to share stories and memories about living in San Antonio's Westside.
This month's story sharing will focus on parenthood including stories of birth, midwives, and parenting.
As part of the En Aquellos Tiempos project, these monthly gatherings serve to recover and collect the beautiful and diverse stories from people who live, have lived, or have experienced life in one of San Antonio's most historic Mexican-American/Chican@ communities, the Westside.
During these events, different topics and themes are discussed from historic theaters to traditional medicine that existed in the Westside of San Antonio. Young and old are invited to share and listen to the memories in an effort to create bridges.
Information on how individuals can contribute to the growing Fotohistorias collection will also be provided. Do you have a photo of San Antonio's Westside from the 1900's to the 1950's that you would like to share? Set up an appointment with us by calling 210.228.0201. Photos added to the Fotohistorias collection are used as part of the En Aquellos Tiempos: Fotohistorias del Westside FotoBanner Street Museum project.