Resisting Barrio Displacement in El Paso: A Conversation with Dr. Yolanda Chávez Leyva
Tuesday, October 23 @ 6:30 pm

-

8:30 pm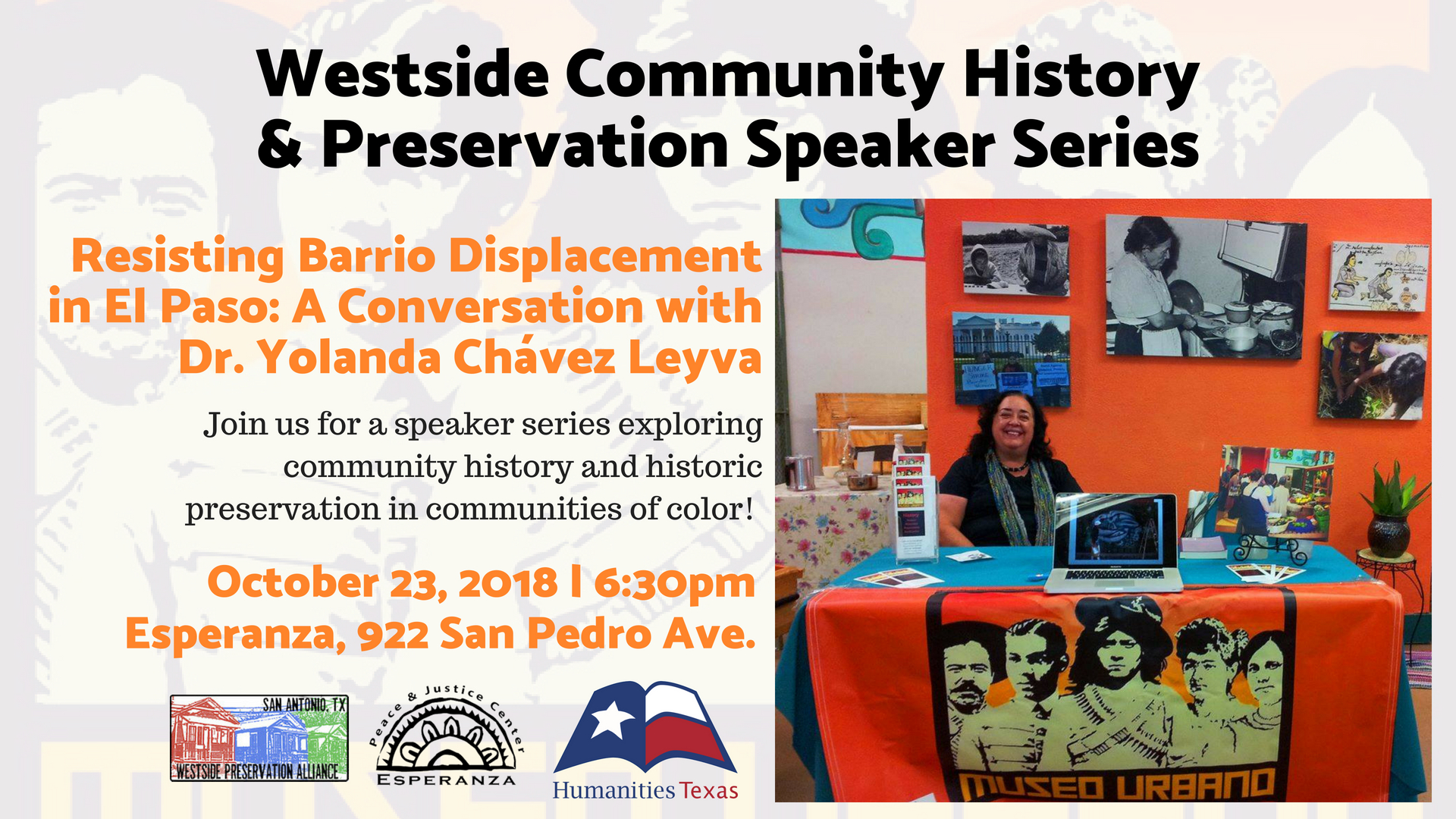 Join the Westside Preservation Alliance and the Esperanza for the first event of our Westside Community History & Preservation Speaker Series! There will be 3 more speakers in this series throughout the rest of 2018.
This series will explore the community history and historic preservation in communities of color!
✨ September 11, 2018 | 6:30pm ✨
Historic African-American Communities in San Antonio: A Conversation with Everett Fly
✨ October 23, 2018 | 6:30pm ✨
Resisting Barrio Displacement in El Paso: A Conversation with Dr. Yolanda Chávez Leyva
✨ November 8, 2018 | 6:30pm ✨
Preserving African-American Sites in Austin: A Conversation with Dr. Fred McGhee
✨ December 6, 2018 | 6:30pm ✨
Escuelitas and the Emergence of a Mexican American Identity in South Texas: A Conversation with Dr. Philis Barragán Goetz
This program was made possible in part with a grant from Humanities Texas, the state affiliate of the National Endowment for the Humanities.